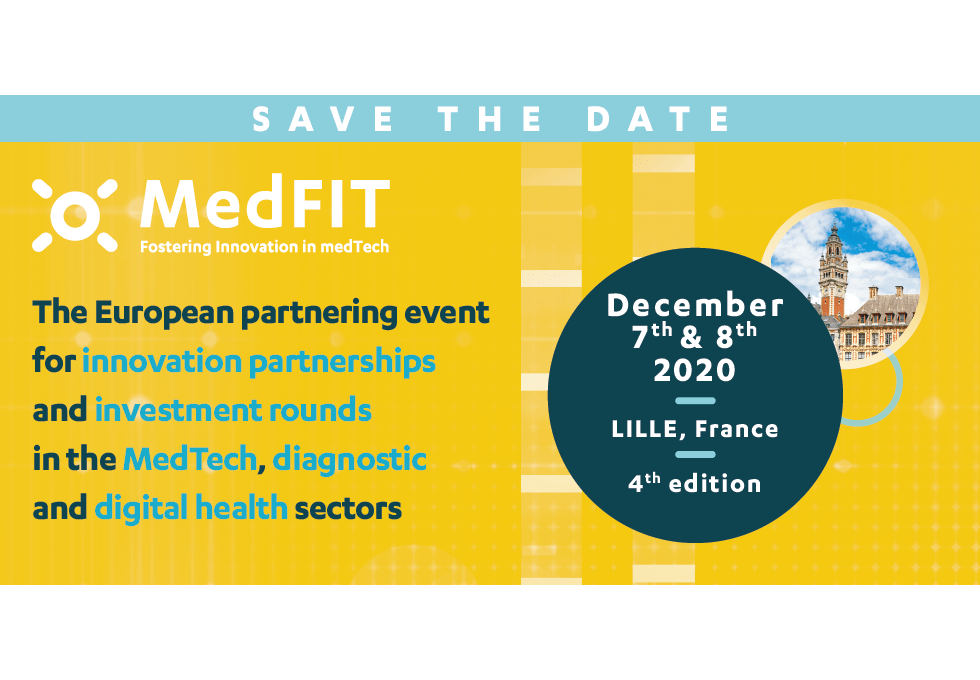 MedFit | Fostering Innovation in Medtech
The 4th edition of the event will be held on 7 and 8 of December 2020 in Lille, France.
MedFIT is the leading European business convention dedicated to innovation partnerships in the fields of medical technology, diagnostics and digital health sector and gathers over 700 international participants from over 25 countries.
MedFIT is the place-to-be to identify innovative products and technologies, to build R&D, find licensing opportunities and financial partnerships.
MedFIT brings together industry leaders, innovative MedTechs, diagnostics startups, TTOs, academic institutions, R&D services as well as companies and investors to help facilitate market access for innovations.
MedFIT features
Registration
All members of the BioAlps community are entitled to a reduced fee when using the code: MFBioalps20022020
Early-bird registration | Get access to 10% off the regular price by registering before 29 July 2020
Late registration | Get access to 10% off the late registration price up until the event