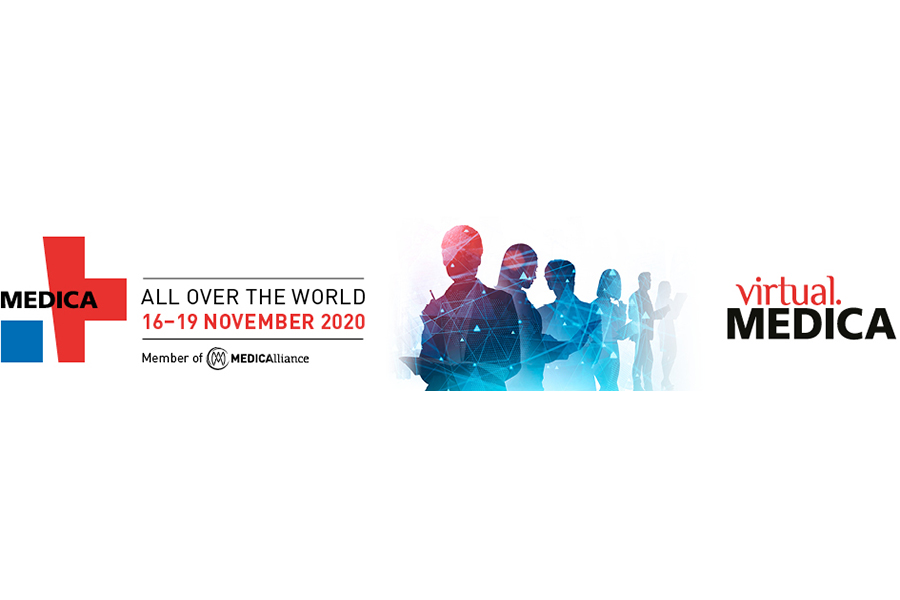 Virtual MEDICA | World Forum for Medicine
The event will take place virtually from 16 to 19 November 2020.
In 2019, the event attracted more than 5'100 exhibitors from 70 countries. Leading individuals from the fields of business, research and politics, alongside tens of thousands of national and international experts and decision-makers from the sector. An extensive exhibition and an ambitious program await you in Düsseldorf. Within the framework of 'virtual.MEDICA' and 'virtual.COMPAMED', decision-makers from all sectors of the healthcare industry can expect a comprehensive range of products and services consisting of three focal areas: The Conference Area (conference and forum program), the Exhibition Space (for exhibitors and product innovations) and the Networking Plaza (networking/ matchmaking).
Why participate in MEDICA?
The event is the perfect opportunity to meet all the key global players in the following fields.
Topics
Electromedicine, medical technology
Information and communication technology
Physiotherapy, orthopaedic equipment
Laboratory equipment, diagnostics
Disposables, commodities and consumer goods
Participant target groups
If you are part of the following areas of expertise, this event is for you.
General practitioners
Hospital doctors
Hospital technical managers
Laboratory managers
Medical industry