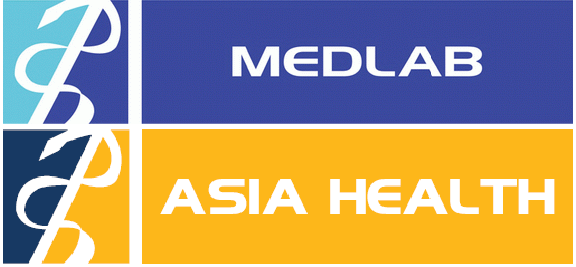 MEDLAB Asia 2019 – Conference & Exhibition

The event will take place from 26 to 28 March 2019 at the Suntec Singapore Convention & Exhibition Centre.
The event, organized by MEDLAB Asia Pacific & Asia Health, offers access to conferences and an exhibition covering laboratory management, clinical chemistry, hematology, anatomy pathology, microbiology and molecular diagnostics. As an affiliated member of the BioAlps cluster, you can benefit from representation services through the BioAlps Visibility Package 2019.
PROGRAMME
Largest laboratory conference and exhibition in Singapore:
4'500 visitors, 250 exhibitors from 62 countries, 90% from the Asia Pacific region and 10% from Europe & USA
The event is a unique opportunity to be up-to-date with recent technology development, medical equipment and the best practices to generate new influential leads and grow your client base
BE WITH YOUR BIOALPS CLUSTER ON THE SWISS PAVILION
MEDLAB Asia 2019 is the ultimate platform to promote and launch the latest diagnostic innovations and services, engage with target audiences, generate sales leads and maximize return on investment.
Visitors from around the world come to MEDLAB Asia Pacific to meet with leading exhibitors and see latest medical products and technologies within laboratory medicines.
This is a great way to reach out to a global audience and to increase your company's visibility.
More information about the MEDLAB Asia 2019 exhibition programme and venue
Your Participation
We offer two different packages :
Be Seen CHF 700*
Your logo and a short description of your company added to one global poster in our BioAlps area
Your company brochures and flyers distributed at the BioAlps booth
Free entrance to the exhibition
*Free for holders of the BioAlps Worldwide Visibility Package 2019
→Optional registration fee for all participating companies
Members of S-GE : CHF 1'050 – including marketing fee, S-GE and exhibition catalogues
Non-Members of S-GE : CHF 1'200 – including marketing fee, S-GE and exhibition catalogues
Be Visible CHF 1800**
One individual reception desk for your products and brochures in our BioAlps area
Your poster or roll-up in our booth area
Free access to the Switzerland Pavilion Networking Zone
Representation by BioAlps, if required
→Mandatory Registration fee for the "Be Visible Package"
Members of S-GE : CHF 1'050 – including marketing fee, S-GE and exhibition catalogues
Non-Members of S-GE : CHF 1'200 – including marketing fee, S-GE and exhibition catalogues
**Holders of the BioAlps World Visibility Package 2019 receive 40% discount
More information on the BioAlps Visibility Package 2019 conditions