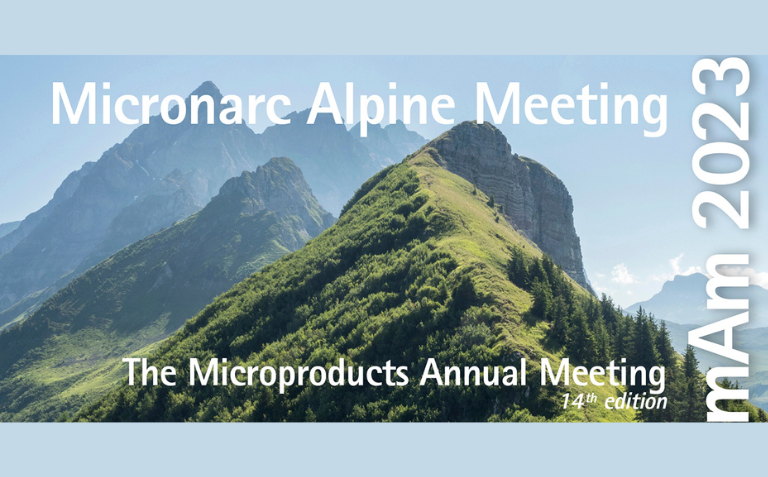 mAm | Micronarc Alpine Meeting

Micronarc Alpine Meeting is taking place from 15 to 16 May 2023 at Villars sur Ollon
Micro and nanotechnologies are everywhere, especially in mobile phones, ICT and medical disposable devices. Manufacturers are facing many challenges, including tooling in high volume fabrication of precision parts, making highly efficient and reliable automated assembly lines and test systems for microproducts. There is a fast-growing market. 
The industry leaders will meet during a 2-day conference in the charming Swiss village of Villars-Sur-Ollon at 1250 meters of altitude.
Speakers will give their insights on the technology evolution. And an exhibition, next to the conference venue, will showcase the latest products.
BioAlps will present the Medtech Session.
CONFIRMED SPEAKERS
Prof. Dr. Martin Wegener, Institute of Applied Physics and Institute of Nanotechnology, Karlsruhe Institute of Technology (KIT) (Germany)
>  3D Laser Micro- and Nanoprinting: Recent Progress
Dr. Emerson Cheng, Deputy Director of MEMS RD, TSMC (Taiwan)
>  Foundry technology and strategy for sensor evaluation and delivery
Dr. Stefan Kimmerle, Director Engineering, Bosch Sensortec GmbH (Germany)
>   Use-Cases and challenges of MEMS in consumer electronics
As usual, a limited number of participants will be able to attend the event. Don't miss it!