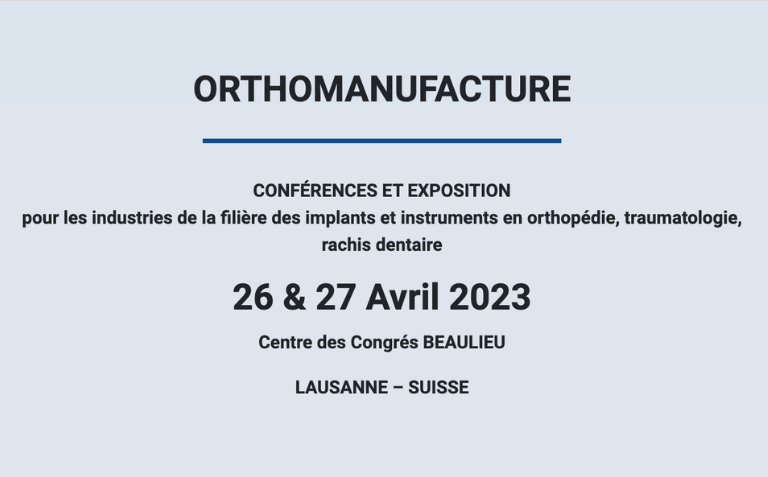 The event takes place on 26 and 27 of April 2023 at Palais Beaulieu in Lausanne
This annual trade show, taking place in France and Switzerland every other year, returns to Switzerland in 2023. It is dedicated to orthopedic, traumatology, dental spine implant and instrument industries.
The exhibition part allows meetings, exchanges, and sharing. The exhibitors and organisers will be there to welcome you in a professional and friendly setting.
The event offers conferences and an exhibition for the industries of implants and instruments in orthopedics, traumatology, spine and dental. Foundry, forge, additive manufacturing, machining, surface coatings, finishing, packaging, but also material suppliers, companies in control, testing, laboratories, surface characterization…
Over the 2 days, 200 to 250 visitors and auditors will come to visit their suppliers and discover new ones. Company directors, R&D engineers, project managers, production managers, buyers, sales representatives, quality managers, etc., decision-makers will come to seek new contacts and discover innovations in the field of implants.
📅 When: 26 – 27 April 2023
📍 Where: Palais des Congrès, Beaulieu, Lausanne
▶️ Registration and information:  here