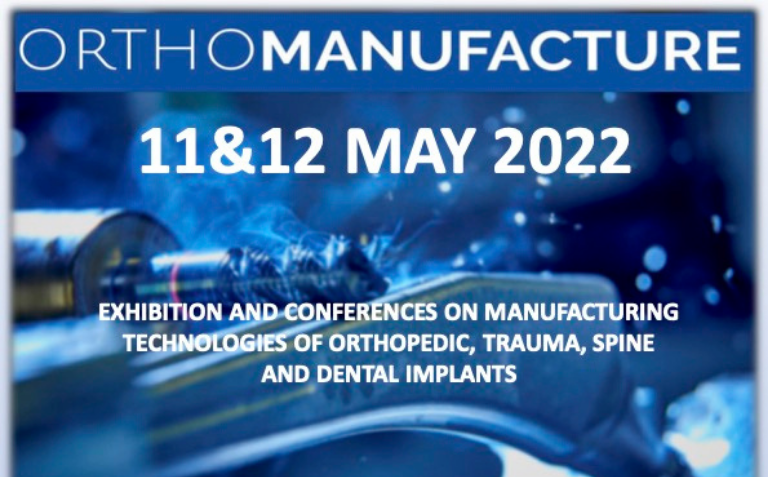 Orthomanufacture will take place 11-12 May 2022 in Lyon (France).
This annual trade show takes place in France or Switzerland, every other year, and is dedicated to the industries of implants and instruments for orthopedics, traumatology, spine, and dental.
Exhibitors at Orthomanufacture will present various technologies from the entire value chain: forging, foundry, machining, polishing, surface treatment, cleaning, packaging, sterilization, controls… And also additive manufacturing, innovative materials, university, and hospital research centers.
In addition, a program of high-level scientific and technical conferences is held by independent speakers, surgeons, researchers, and innovative industrialists
Over the 2 days, 200 to 250 visitors and lecturers will meet their suppliers and discover new ones. Company directors, R&D engineers, project managers, production managers, buyers, sales representatives, quality control specialists, and decision-makers will make new contacts and discover innovations relating to the implants industry.
The event is organised at Parc Métrotech, near Saint-Etienne on the road to Lyon.