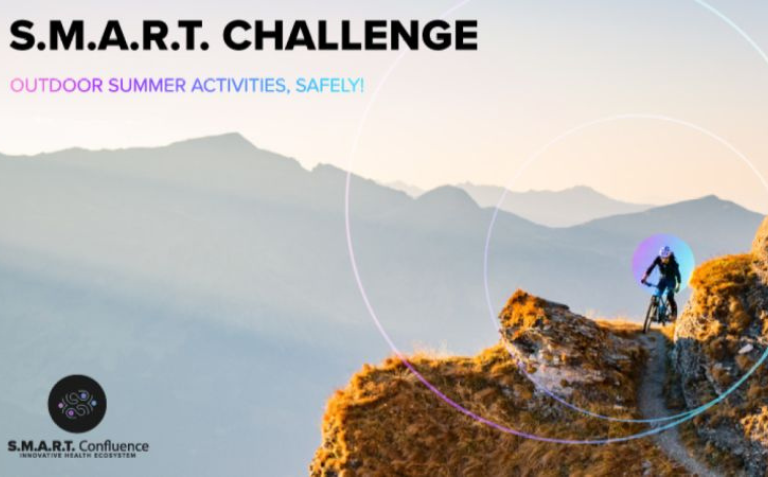 You have a passion for outdoor summer activities and want to boost their safety?

The S.M.A.R.T. Challenge seeks to identify and support innovative solutions that focus on improving accident prevention, preparing outdoor enthusiasts, and facilitating a safe practice of outdoor summer activities. Tackle one of the three challenges and win a prize of up to CHF 25 000.- in support and financial aid to successfully accelerate the implementation of your solution!
The canton of Valais, in Switzerland, is an attractive playground for summer outdoor activities such as hiking, mountain biking, e-biking and trail running activities. However, poor preparation can easily turn into a tragedy and the risks of accidents are numerous.
S.M.A.R.T. Confluence's strength lies in bringing together a diverse range of experts in outdoor sports, accident prevention, mountain medicine, tourism, rescue operations, and innovation to support your project and accelerate the implementation of your solution.
This Challenge is open to any person, team, start-up, company, research institute, association or industrial group willing to submit, challenge, develop, test and validate an innovative solution.
⚠️ Deadline: 30 April 2023