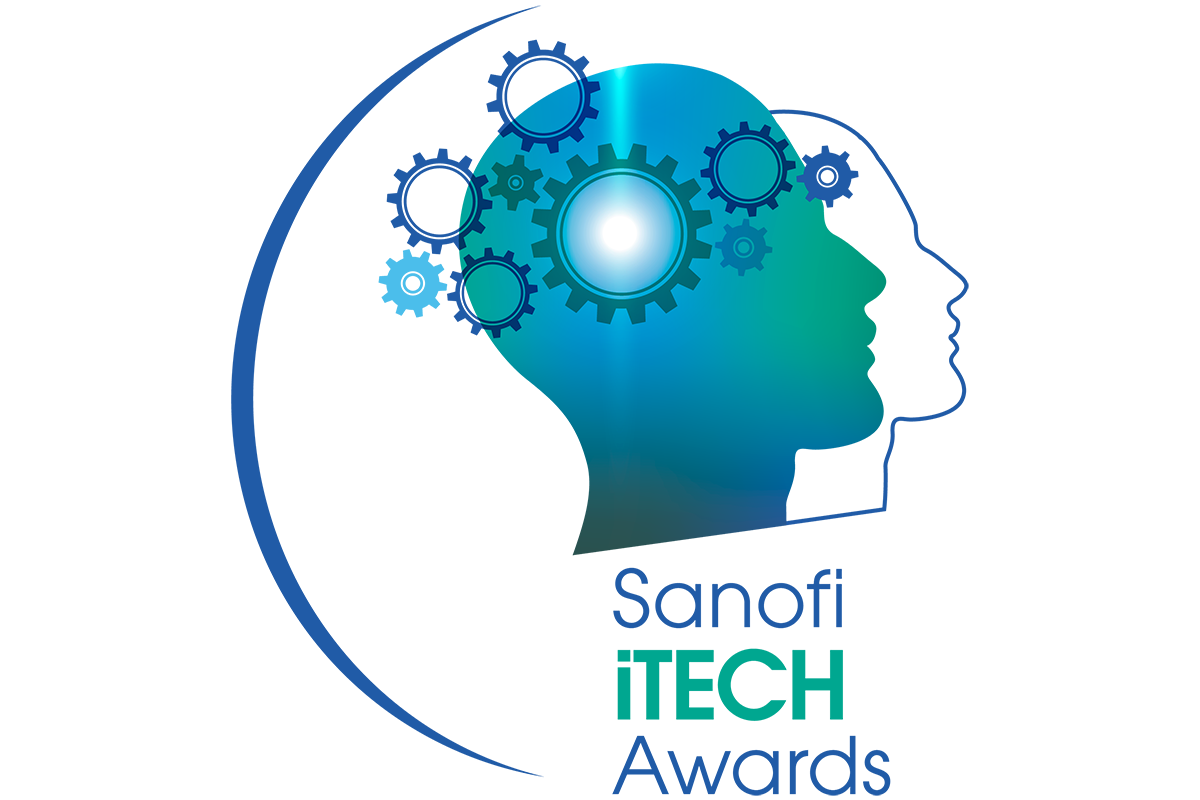 Sanofi iTech Awards 2021-2022

2nd call launch: call for Pre-proposals
Sanofi is a global pharmaceutical company committed to improve access to healthcare and supporting the patients we serve throughout the continuum of care. Based on the success of the Sanofi innovation Technology Awards (iTech Awards) pilot phase in 2020 in France, Sanofi is launching in 2021 the deployment of the initiative across Europe. This competitive call for projects, designed to leverage external innovations mainly focused on technologies, digital and data, aims to:
• Identify new projects and help develop new approaches and translational technologies from key academic institutions and start-ups
• De-risk ambitious projects with a real potential high value for R&D
• Build strong and trustful relationships with new partners to identify research projects aligned  with Sanofi's strategic areas of interest.
• Accelerate long-term partnerships by leveraging on a 1-year iTech Award project
Each selected project will benefit from a seed funding of 100k €, a dedicated Sanofi scientific expert for 1 year and a privileged access to further collaboration. Sanofi's main objectives in creating the iTech Awards program are to rapidly start one-year projects and to maximise the chances to further collaborate in case of mutual interest.
Categories
Large molecule research
Data & data sciences R&D
Integrated drug discovery
CMC – innovation in biologics
Drug metabolism and pharmacokinetics
Genomic medicine
Real world evidence development
Vaccines digital R&D – Sanofi Pasteur
Application for Switzerland
iTech Awards 2021-2022 is open to start-up and supported by BioAlps.
The projects must be submitted using the Pre-proposal template and according to the provided guidelines. Pre-proposals that do not fit with the guidelines (format, timeline, etc.) will not be evaluated. Please note that pre-proposals must not contain any confidential information or unpublished results and cannot include 3rd party collaborators other than those involved in the iTech Awards initiative. The personal information collected by Sanofi are subjected to the regulation in force.
Please email your pre-proposal(s) by February 2, 2022 to EMEA_iTech-Awards@sanofi.com 
Selection process
Projects will be selected through a 2-step selection process.:
1st step: consists in the evaluation of a 2-pages pre-proposal meant to be quick to fill in and to review. Please note that no specific maturity level is required for the projects at this stage but must provide clear objectives and an achievable work-plan achievable in 12 months. Pre-proposals should address one or several of the areas of interest described below as "scope of the call".
2nd step : selected pre-proposals will have to be further developed in a detailed proposal (8 to 10-pages document, template to be provided) and reviewed for final step selection by a joint scientific steering committee, composed of both Sanofi and external experts (scheduled on May 18th, 2022).
Deadlines
Call for Pre-Proposals: December 8, 2021
Deadline for Pre-Proposals submission by TTOs and start-ups: February 2, 2022 (midnight)
Call for detailed proposals: March 7, 2022
Deadline for Detailed Proposals submission by TTOs and start-ups: April 15, 2022
JSSC meets to review Detailed Proposals: May 18, 2022
Awardees announcement: June 8, 2022
Start of projects: October 1, 2022
Question
Should you have any question regarding the initiative please contact: EMEA_iTech-Awards@sanofi.com