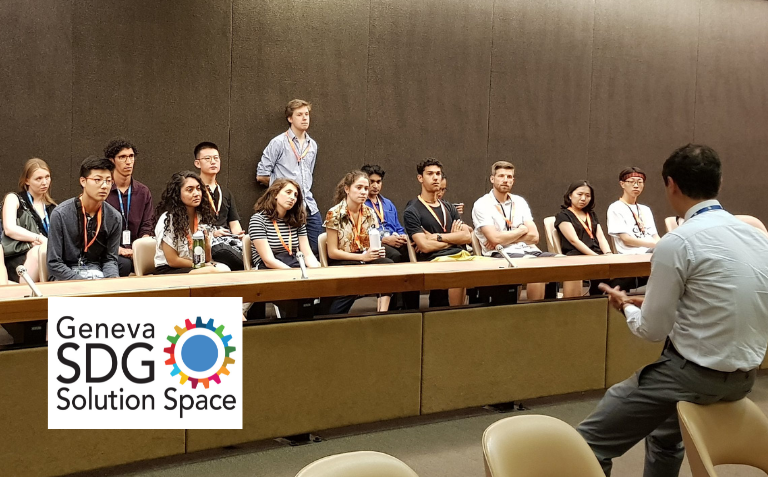 SDG Summer School | 4 – 29 July 2022

The 2022 edition of the SDG Summer School will take place from Monday 4 July to Friday 29 July 2022. The theme is "Open Source Health Solutions".
The format is hybrid, with teams working locally in maker spaces in Geneva, Paris, Seoul and Shenzhen, while collaborating online in a global network. The challenges come from organisations like the Global Fund and WHO, and they provide mentors to the teams. In addition, PhD students working in leading health organisations in Geneva and around the globe, from the doctoral programme of the Institute for Global Health at University of Geneva, will coach the teams. This year's edition of the SDG Summer School is supported by the Global Fund for the Fight against AIDS, Malaria and Tuberculosis, and corporate sponsors Partisia Blockchain Foundation and Seeed Studio.
All accepted participants will receive intensive mentoring and coaching to help transform ideas or early-stage prototypes into impactful solutions, and will become part of a global online community of young civic innovators. The SDG Summer School includes interactions with the UN Agencies, Internationals Organisations, NGOs and other partnering organisations in Geneva.
Application Deadline: 1 June 2022 (for students not requiring visa)
Participation fee: CHF 2 000 (UNIGE Student: CHF 350)