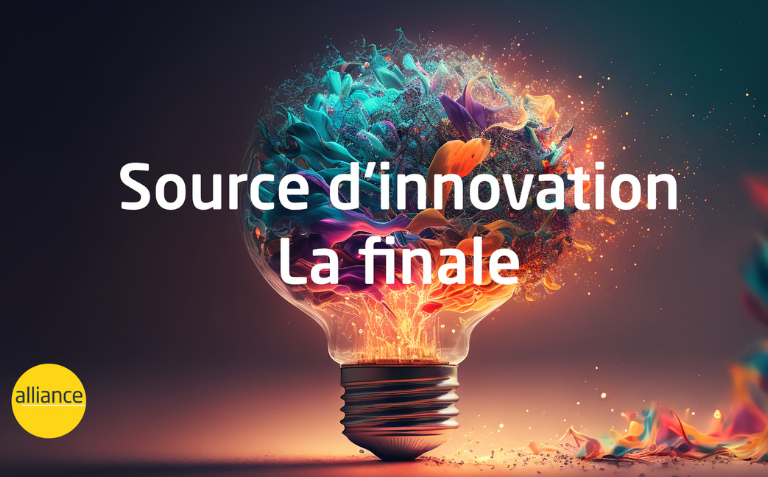 Source d'Innovation – Finale

Alliance is pleased to organise the final of the Source of Innovation competition which will take place following the association's General Assembly on 6 June 2023.
The Source of Innovation competition was created by Alliance association in order to encourage collaborations between companies and universities by rewarding 5 innovative projects.
Many high quality applications were received, among which 10 were selected for the final. On June 6, 2023, these 10 finalists will defend their concept in 4 minutes and the jury will select the 5 winning projects that will receive a prize of CHF 10'000 each.
The nominees
Akses Swiss,  COMATEC Institute –  HEIG-VD, Dentsply Sirona, Environmental Chemistry Laboratory of EPFL, Fabrinal, Limula, Medtronic, Neology Hydrogen, Speak & lunch, TOSA Swisstech.
📅 When: 6 June 2023 – 5.15 pm start of the pitches
📍 Where: Starling Hotel
▶️ Registration: here before 1 June 2023.