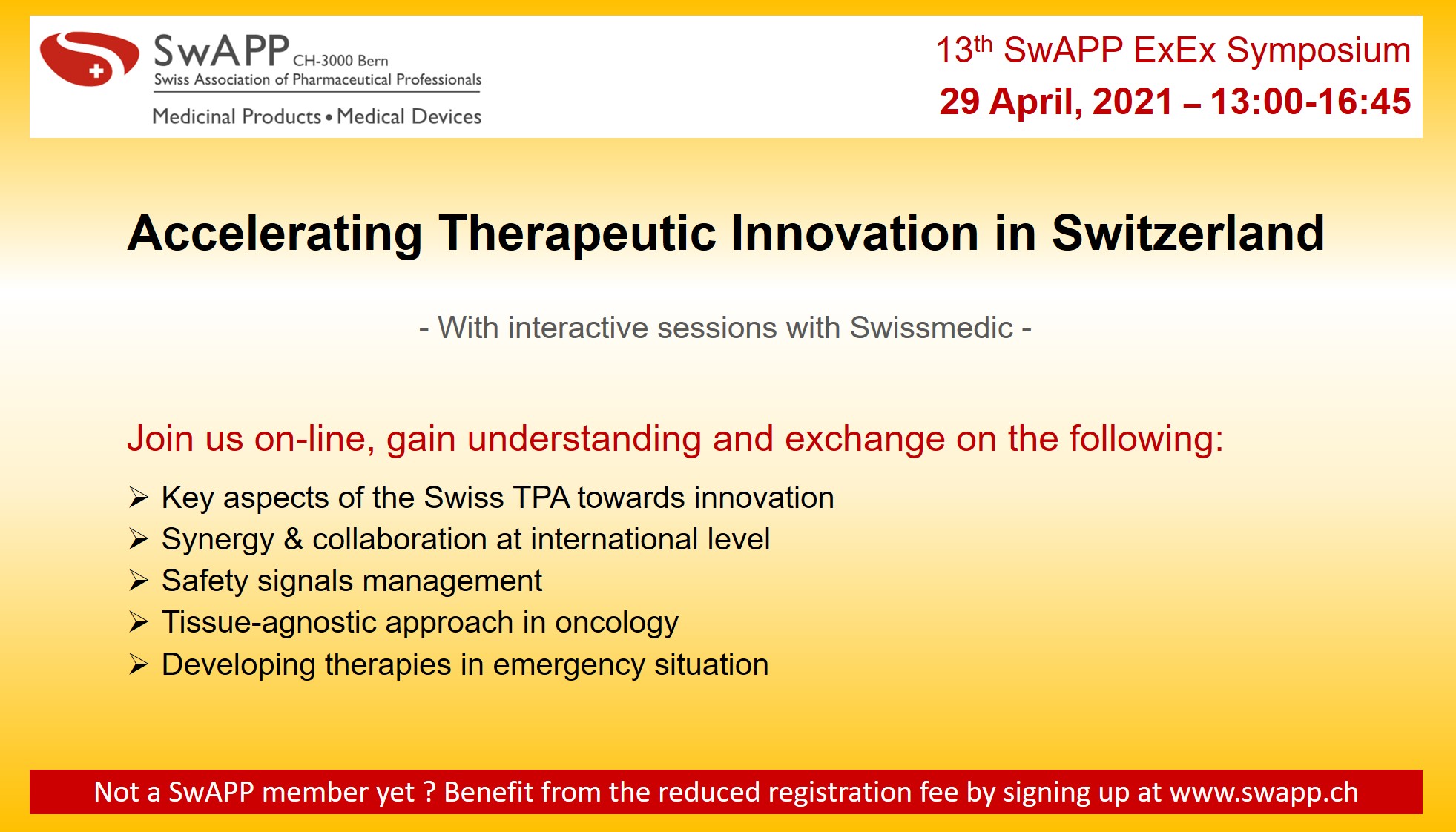 SwAPP | Accelerating Therapeutic Innovation in Switzerland

13th SwAPP ExEx Symposium
The Swiss Association of Pharmaceutical Professionals (SwAPP) organises the 13th SwAPP ExEx Symposium online on 29 April, 2021 from 13:00 – 16:45.
The Therapeutic Products Act (TPA) entered into force two years ago with the objectives of accelerating market approvals and patient access to innovative products. What has been the experience since the revision date, specifically in the context of Covid-19 ?
The 13th ExEx symposium focuses on the TPA key aspects towards innovation and the meaning of global synergies, including the interaction of Swissmedic with international Health Authorities.
SwAPP events lay great emphasis on practical and lively discussions to favor exchange of ideas and experience between all participants, as well as the development of your career.
Programme
13:00 Welcome
13:10    Onboarding session: The revised TPA: a more flexible framework for innovative therapeutic products in Switzerland?
13:50   Focus session I: Tissue-agnostictherapy:innovationinoncology
14:30 Focus session II: Safety signals management
15:10 Break
15:30 Focus session III: Developing therapies in emergency situation
16:10   Outlook Session: Building up trust in international regulations: the need for synergy and collaboration
16:40  Concluding remarks
16:45-17:30 Closing e-Networking Apéro