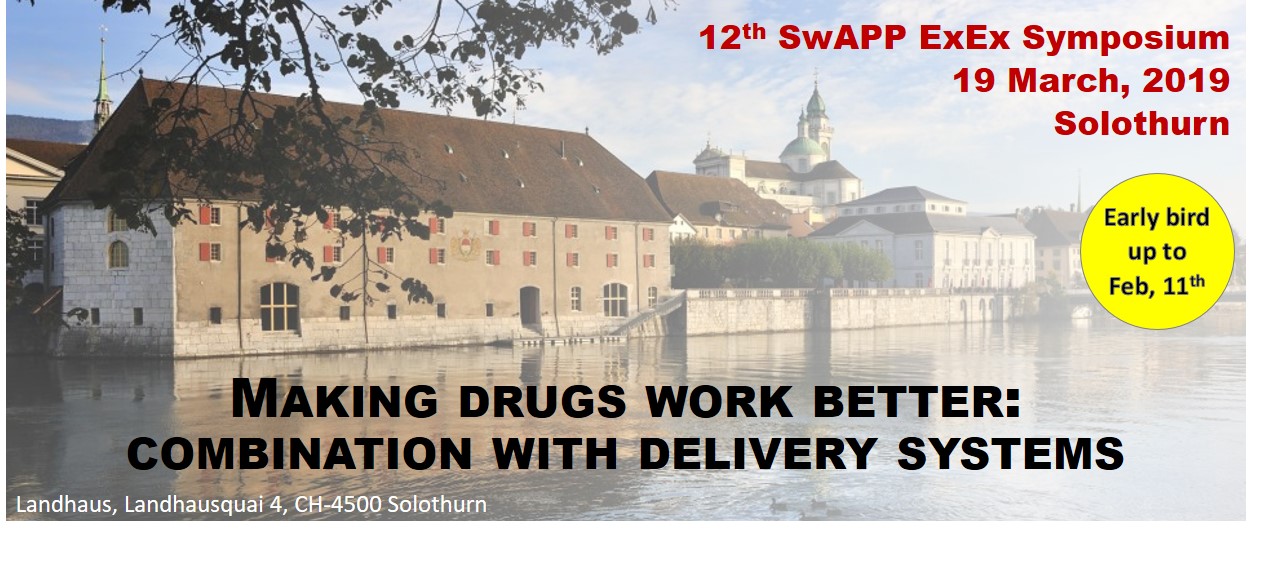 SwAPP – Making Drugs Work Better: Combination with delivery systems

The 12th SwAPP ExEx Symposium "Making Drugs Work Better" will take place on 19 march 2019 in Solothurn.
Established for more than 10 years and bringing together professionals of therapeutic products development (Companies, Health Authorities, Academia etc…), the SwAPP Annual ExEx Symposium is an educational event made of a plenary session, 3 breakout sessions and numerous networking opportunities.
Event Schedule
11:00- 12:00  SwAPP General Assembly
12:00-13:00  Coffee break
13:00-13:15   Reception 12th Exchange Expertise Symposium
13:15-18:00   12th ExEx, followed by a networking apéro
Benefit from early bird registration before 11th February 2019.