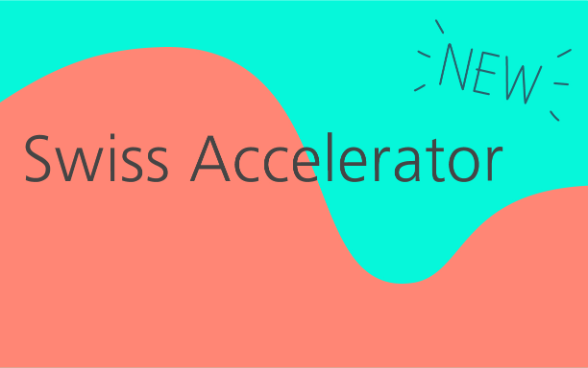 Swiss Accelerator by Innosuisse

Submit your project between 19 and 30 April and get up to CHF 2,5 million
Innosuisse publishes a call for projects for a Swiss Accelerator. This measure aims to address the disadvantages of non-association with Horizon Europe for innovative SMEs and startups. CHF 86 million are available. A great opportunity to gest fonded for companies in Health Valley Switzerland.
Submitting process
– Submit your simplified application between 19 April and 10 May (12:00 CEST).
– Based on the evaluation of your simplified application by Innosuisse, you will be invited to submit a full application.
– Based on the evaluation of your full application, you will be invited to submit your application to Innosuisse. The Innovation Council then makes the final decision on the funding.
Terms and Conditions
The company submits an application for an individual project. Neither consortium projects nor research group projects are funded. Your start-up or SME must meet the following requirements.
Your startup or SME :
– is based in Switzerland and has a Swiss company identification number,
– has less than 250 full-time employees,
– has the financial means for the planned own contribution (at least 30% of the project costs)
– aims at a fast and efficient commercialization of the project results and the corresponding growth
– does not have ongoing IRC gas pedal funding for the same project, and
is not on the SECO sanction list.
Size of the grants
The contribution of Innosuisse may not exceed 70% of the chargeable project costs. The company is responsible for 30% of the expenses as its own performance. The Innosuisse contribution may not exceed CHF 2.5 million per application and over a period of generally two years. In total, the available funding budget for the Swiss Accelerator call for projects is CHF 86 million.