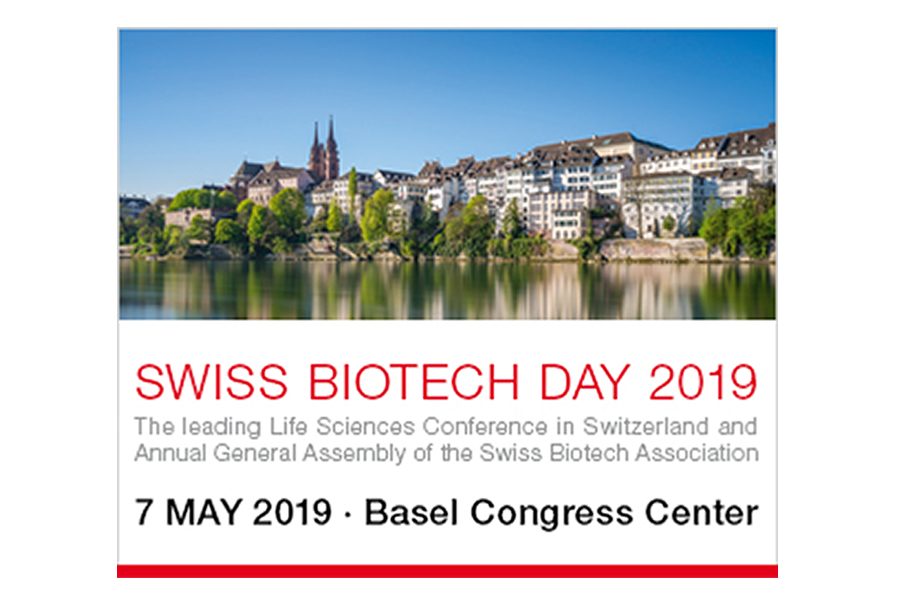 The Swiss Biotech Day is the leading biotechnology conference in Switzerland.
The General Assembly of the Swiss Biotech Association and the Swiss Biotech Day will take place on 7 May 2019 at the Congress Center in Basel.
It is the place to be for entrepreneurs, investors, researchers, analysts, political decision makers and industry stakeholders from across Europe to meet and network.
Highlights of the upcoming Swiss Biotech Day 2019 include
650+ senior life science executives from 20+ countries
Presentation of the Swiss Biotech Report
Swiss Biotech Success Stories Laureates 2018/2019
Parallel tracks in the afternoon focused on innovative biotech startups and medium-sized biotech companies
Thematically focused panel discussions on e.g. finance, production and licensing
Pre-scheduled one-to-one partnering meetings for all attendees
High-traffic exhibition with ongoing catering
Programme and registration