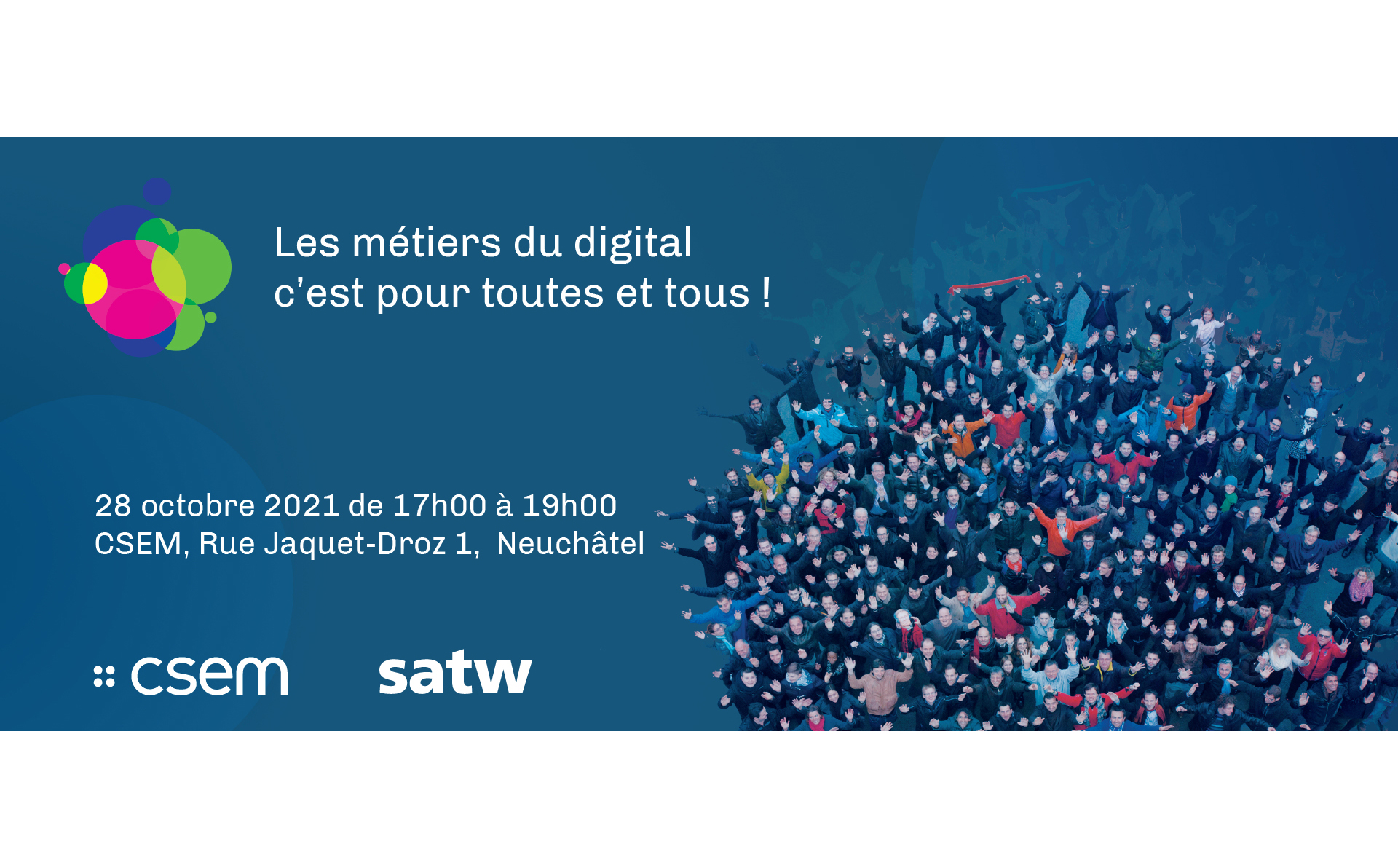 Swiss Digital Days | CSEM

Swiss Digital Days | Digital jobs for everyone
The event will take place on Thursday 28 October 2021 form 5PM to 7PM at CSEM in Neuchâtel, Switzerland.
The Swiss Digital Days event is organised by CSEM and SATW in partnership with digitalswitzerland.
The evening debate will focus on the need to fight against stereotypes and stop gendered jobs. The aim is to gather forces to encourage young people to try out digital disciplines! Join the CSEM for exciting discussions on the opportunities and potential of digital professions to build a fairer, more inclusive and more sustainable future.
The event's official language is French.