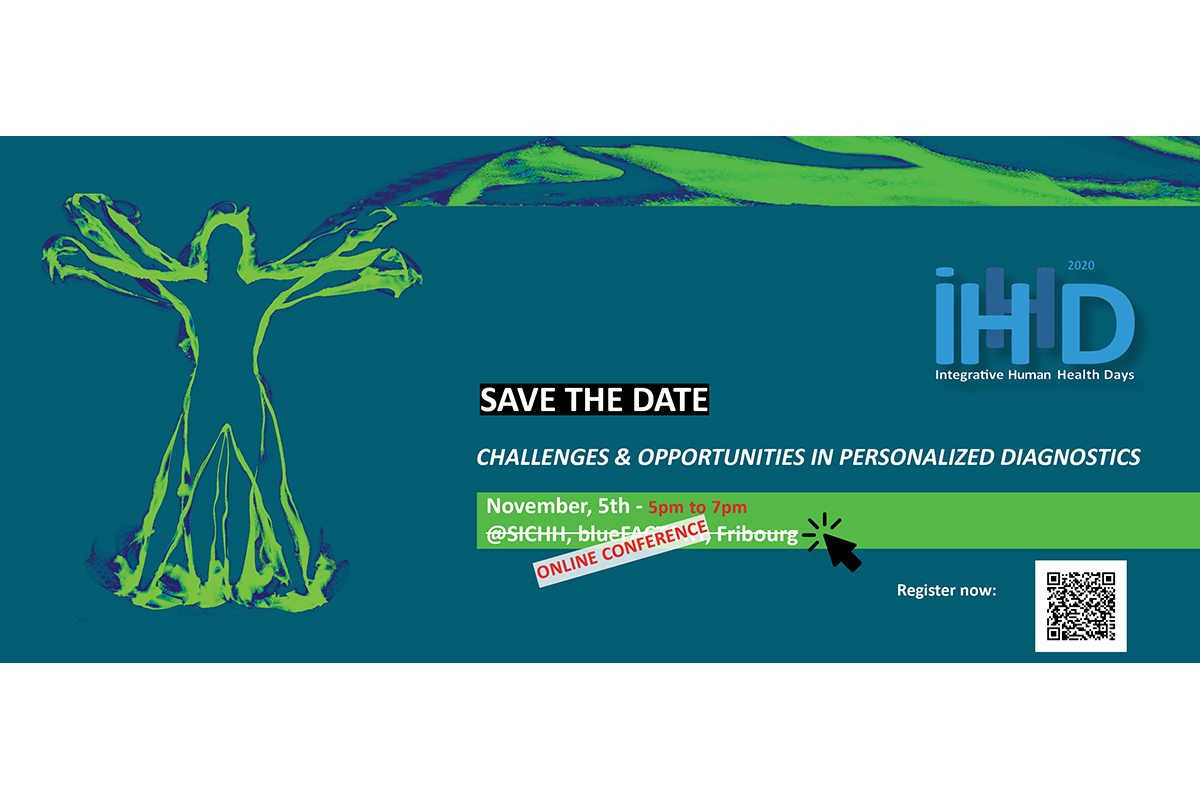 Swiss Integrative Center For Human Health | IHHD 2020

IHHD 2020 | Challenges & Opportunities in Personalized Diagnostics
The event will take place digitally on 5 November 2020.
Due to the current pandemic situation, the Swiss Integrative Center for Human Health (SICHH) has decided to make the 3rd edition of IHHD online. The health and safety of our employees and guests is our main concern! As a participant, we offer you the opportunity to actively participate in the discussions via our chat. After each topic, time will be taken to cover your inputs and the experts will give their feedbacks live to enrich the debate.
"Challenges & opportunities in personalized diagnostics" animated by our 5 speakers of the round table:
Moderator: Leonor Afonso
André Lüscher, CEO od Mediservice
Isabelle Wachsmuth, WHO
Romain Boichat, Director of Operations at soignez-moi.ch
Stefania Prezioso-Batou, National Councillor (CSS member)
Lavinia Alberi Auber, Lead of Neurology Research at SICHH
PROGRAM
15:45 | One-to-one networking sessions & visit of the virtual booths
17:00 | Welcome and Introduction
Introduction Vincent Dessenne, President of SICHH
Introduction Jean-Marc Brunner, CEO of SICHH
17:15 | Round table
Self-diagnostics & online healthcare: the future of medicine?
Diagnostics & the emergence of digital health records: opportunities & threats
How did COVID-19 impact the domain of diagnostics?
18:55 | End of the roundtable
19:15 | Speakers sessions with the participants