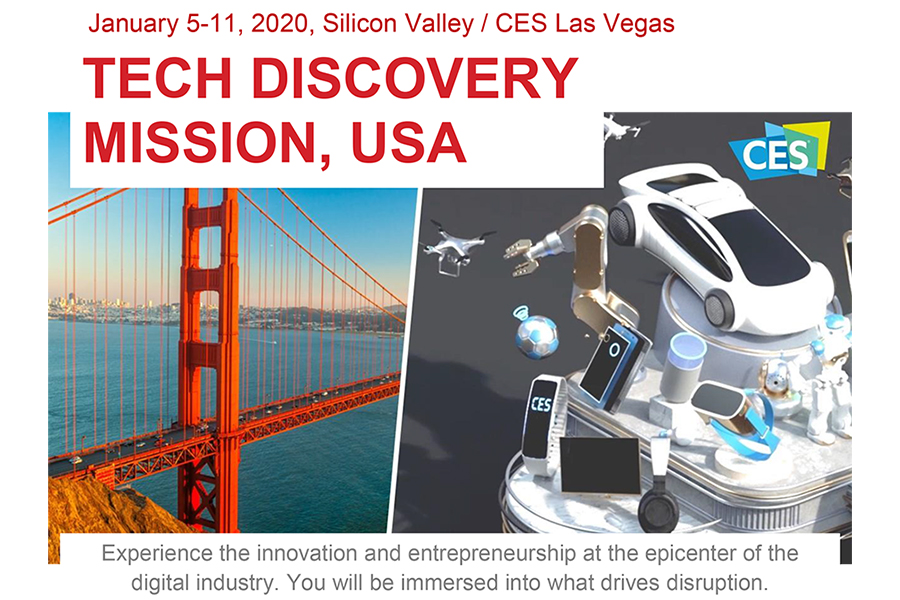 Tech Discovery Mission (USA) 2020

Experience the innovation and entrepreneurship at the epicenter of the digital industry. You will be immersed into what drives disruption.
For the second time, Switzerland Global Enterprise organizes the Tech Discovery Mission designed to expand your understanding about what makes Silicon Valley work and how novelties come up on the market for 2020. The Mission will take place from 5 to 11 September 2020.
Registration
Take advantage and secure your place! To do so, you can contact bschwart@s-ge.com or register through this link. Places are limited and bookings need to be made early. Registration means confirmation of interest in participating without commitment. An offer with detailed information and conditions will be submitted in due term for signature and firm commitment.
Programme
The first part in the San Francisco Bay Area will include presentations and workshops held at prominent global innovators, thriving start-ups, Swiss outposts and at Stanford University. The second part in Las Vegas will consist of a guided tour through the universe of innovation at the Consumer Electronics Show as well as an individual visit based on a prepared itinerary according to your specific interests. You will emerge into a transformational learning experience with a massive boost to start the year.
Programme from the previous year