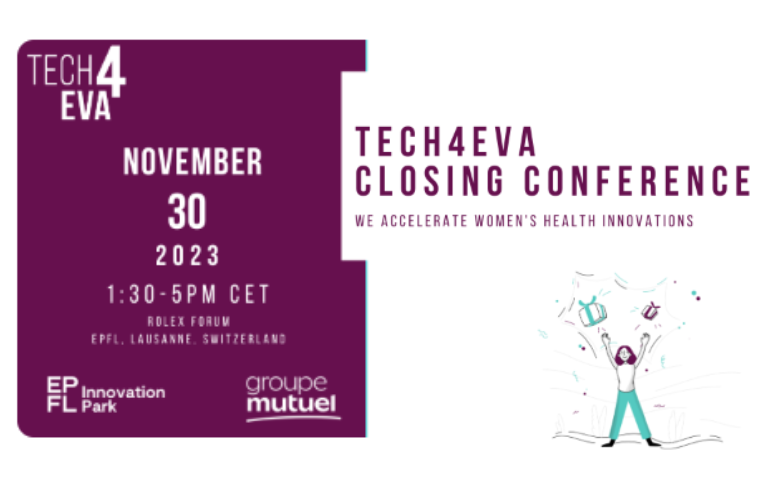 Tech4Eva Closing Conference

Tech4Eva Closing Conference is taking place on 30 November 2023 at Rolex Learning Center.
Femtech is here to stay and we continue to see progress in gender equity and advances in innovative solutions improving the quality of life of women every day. The new Tech4Eva cohort pushes the boundaries and solves issues in the women's lifecycle from menstruation to menopause.
Attend the in person and online 3rd Swiss Femtech annual conference of Tech4Eva – which is organized again in Lausanne. The event is bringing together stakeholders, entrepreneurs, innovators, academic researchers, as well as ecosystem builders to discuss the current and the future of technologies for women's health.
Why attend?
Gain knowledge on the latest trends advancing women's health from the leading innovators
Find Femtech solutions, investment and partnership opportunities.
Expand your research and Femtech business network.
Meet Tech4Eva's Start-ups.
Be inspired to create tomorrow's innovative solutions!
📆 30 November 2023, 1.30 – 5 pm -CET
📍 Rolex Learning Center
▶️ Registration