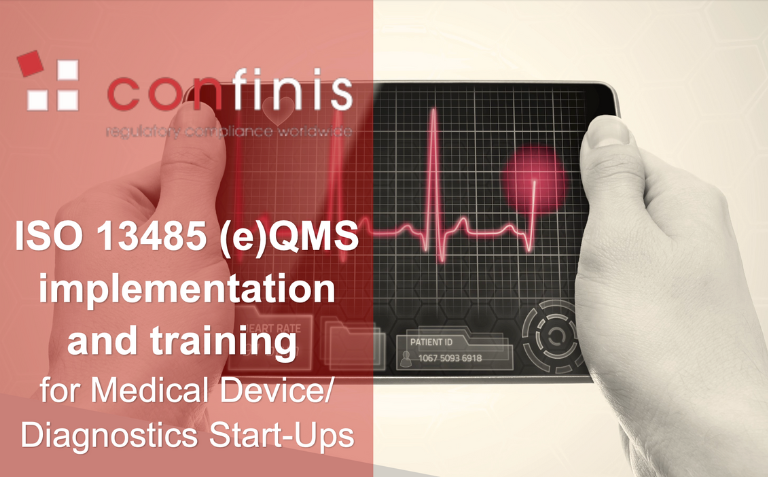 Training Quality Management System for Medical and Diagnostics Start-ups

9 workshops for EN ISO 13485:2021 (e)QMS and train on the procedures organised by Confinis AG
The objective of the workshops, organised by Confinis AG, is to implement an EN ISO 13485:2021 (e)QMS and train on the procedures.
A QMS consists of procedures that are im-plemented in clearly structured SOPs (Standard Operating Procedures) and asso-ciated templates. The overarching ele-ment of this process landscape is the qual-ity manual. An ISO 13485 certified QMS helps to not only obtain a successful prod-uct certification but guarantees an in-crease in transparency of the various busi-ness processes and thereby significantly reduces error and complaint rates and re-lated costs.
📍When: from 29 November 2022 to 22 December 2022.
📅 Where: Online course
▶️ Registration before 21 November 2022 : info@confinis.com / +41 26 494 8 494
💵 Cost: CHF 13 000 (Workshop 1 to 7) + CHF 3 600 Workshop 8)