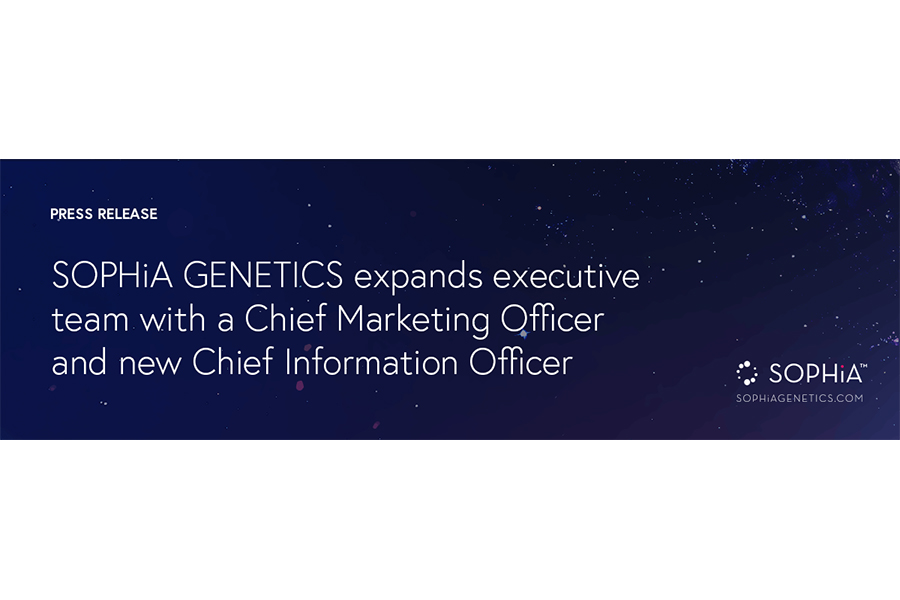 SOPHiA GENETICS Expands it's Executive Team

A new Chief Marketing Officer and a new Chief Information Officer have joined SOPHiA GENETICS' Executive Team
SOPHiA GENETICS, leader in Data-Driven Medicine, announced on 19 September that Gaëtan Fraikin and Sergei Yakneen have joined its executive team as Chief Marketing Officer and Chief Information Officer, respectively.
Gaëtan Fraikin brings unmatched experience building and launching diagnostic and medical device brands. He has worked with hundreds of clients including Illumina, 23andMe, Grail, Genentech, Merck, Amgen, Invitae, Quest Diagnostics and LabCorp while driving his own branding and advertising agency Audacity. More recently, he led global marketing and branding at Illumina and Roche Sequencing, where he successfully helped launch flagship products NovaSeq and Harmony NIPT.
Dr. Sergei Yakneen has proven himself as an accomplished scientific researcher, technologist and leader. He led the technical working group of the world's largest international cancer genome analysis project, the Pan Cancer Analysis of Whole Genomes, and devised new distributed computing methods for analysis of genomic data at scale. He has managed technology teams of various sizes, from small startups to global tech giants. He launched Amazon.com's first software engineering organization in the Toronto area.
Sergei is taking over the role of CIO previously held by Adam Molyneaux who had a dual role of CIO and Chief Architect. Going forward, Adam will fully dedicate his expertise to continue grow and scale the SOPHiA Platform, as Chief Architect.