On this page you will find all the latest news regarding BioAlps affiliated members and life sciences activities in western Switzerland.
All the latest press articles featuring BioAlps can be found in our Media Center on our About page.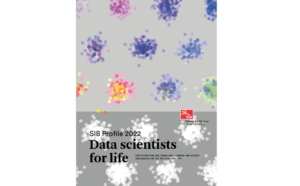 News
Discover some of the key highlights of the national organization for biological and biomedical data science in the SIB Profile 2022, our annual activity report. Together, our infrastructure solutions, expertise and interdisciplinary collaborations foster better science and healthcare, and give Switzerland a strong voice in global issues around life science data.