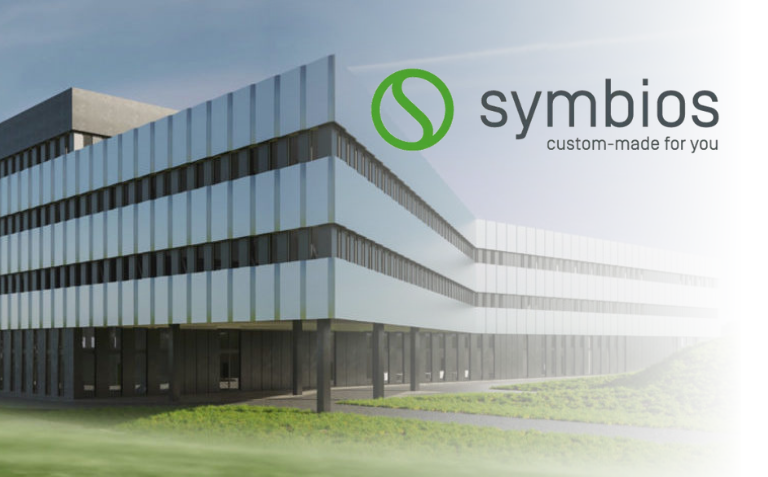 Symbios opens a new factory in Yverdon

The 12 000 m2 facility will be ready next spring in the Y-Parc in Yverdon-les-Bains. Leader in the production of custom-made orthopedic prostheses, Symbios plans to double its turnover in five years.
To compete with the American giants that dominate the orthopedic prosthesis market, Symbios has been banking on technological innovation since 1989. "We are the pioneers and world leaders in the manufacture of custom-made orthopedic implants from a scanner for the hip and knee," says Florent Plé, director of the Vaud-based company with 150 employees. The Swiss Health Valley company supplies material for about 15,000 hip and knee operations per year, more than 50% of which are custom-made. And demand is growing: the "Origin" knee, launched in 2018, for example, shows a growth rate of 55% compared to last year.
A new factory for spring 2023
To achieve its ambitions, the construction of a new factory will soon be completed, a few hundred meters from the current site, within the Y-Parc science and technology park in Yverdon-les-Bains. More than 50 million francs have been raised from local investors to finance this major change. From a site of 3,000 m2, the factory will be expanded to 12,000 m2, which will increase the production capacity to support the planned growth. "Everything will be much more modern, with very high industrial standards in terms of both equipment and infrastructure; with more automation, and state-of-the-art air conditioning, oil extraction and waste removal systems," Florent Plé explains. The walls are complete, the facilities are being installed and the site is expected to be operational between April and July 2023.
Representing less than 1% of the global market – which is worth $15 billion and growing at 3% annually – Symbios relies on its "unique products on the market."
"Our prostheses have clear clinical advantages: they are easy to use for surgeons, at a good price and delivered within a short timeframe of four to six weeks," says the engineer by training. The company is now planning to grow by 20% per year, in order to double its turnover in five years.
Internationalisation
This year, Symbios – which exports 80% of its production – has also established itself in Australia, "a very important market". For 2024, it plans to be present in the United States, which represents 60% of the world market, before exporting to Japan. "Successfully entering these new markets is a major challenge. China and India are also major markets, but they are very complex, so they are not a priority for the moment."
Another challenge for the company is to get its products certified, and re-certified. The process has been mandatory for the entire medical device sector for about two years, and the new European regulations are stricter and more complex. "We have to adapt to it by 2023 and 2024 for the last certificates, and this requires substantial investments". Today, the company is thus investing more than 10% of its annual turnover to align.
Source: article in French