Technology, physics and biology converge

With Non-Communicable Diseases (NCD) on the rise all over the world, many new needs must be addressed: cardiovascular and dermatological diseases, diabetes and cancer are all targets for new drug delivery systems. The birthplace of cardiac stents, the BioAlps region remains at the forefront of technological and scientific progress through the constant innovations it brings to market. Simple metal stents have evolved into Drug Eluting Stents (DES), confirming the convergence between drugs and devices. With the growth in demand for minimally invasive procedures, DES are increasing their market penetration and the global DES segment is expected to reach USD 5.3 billion in 2016, pioneered by market leaders such as Medtronic and Abbott.1
THERE IS A LONGSTANDING TRADITION OF VACCINE DEVELOPMENT IN SWITZERLAND BY COMPANIES BOTH LARGE AND SMALL; INJECTABLE DRUG DELIVERY TECHNOLOGIES PREDICTED TO REACH $43BN GLOBALLY BY 2017.
Startup companies and well-established corporations alike are working hard to develop new drug delivery technologies, using the wide array of knowledge available in the network: research institutions, universities, teaching hospitals and companies. There is a long-standing tradition of vaccine development in Switzerland by companies both large and small; injectable drug delivery technologies predicted to reach $43bn globally by 2017, driven by the need to improve patient compliance and the rise of biologics and biosimilars. 2 Micro particles offer new vehicles for drug delivery; companies are subsequently researching into micro-encapsulation, self-forming depot and volume parenteral development to progress suitable new injection devices.
Medical Design Excellence Award 2014 recipient Debiotech's innovative DebioJect device was designed to overcome the challenges of classical intradermal delivery techniques, while improving accurate site and dose delivery. Research institutions are working on projects with polymers and iontophoresis to assist drug delivery. Expertise from the micro-electromechanical (MEM) field is being translated into new drug delivery devices, combining disciplines for better patient comfort. This expertise is also being put to good use in the manufacturing of high precision parts for drug delivery devices, such as micro pumps and kinetic micro-systems.
Consortia such as Nano-tera3, involving leading research institutions in Western Switzerland, are focusing on the development and large-scale implementation of convenient, user-friendly, miniaturised, integrated instruments enabling drug concentration monitoring and seamless pharmacokinetically guided dosage individualisation. Whether it is for hospital, outpatient or home use, the technologies address the whole range of human frailty. The variety of companies and research institutions in the BioAlps region are witnessing immense creativity and business acumen in this area.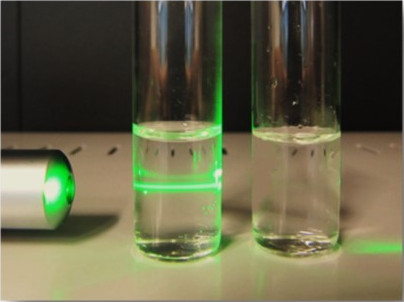 Founded by Alan Cookson, Robert Gurny and Michael Möller in 2011, the company was amongst the top 100 Swiss startups in 2014. Apidel has two proprietary drug delivery systems, Apid-COR, for sustained-release liquid injection, and Apid-SOL, an aqueous micelle formulation capable of dissolving poorly-soluble drugs, for increased solubility and tissue targeting following topical administration. Both systems are protected by patents, exclusively licensed from the University of Geneva.
Since it started operating in June 2011, Apidel has been engaged in a partnering strategy with the pharmaceutical industry in order to drive product development using Apidel technology. The company has signed seven collaborative research agreements and one license option agreement with international pharmaceutical companies, including top ten companies. The company has been privately funded, completing a private placement round in 2012. It occupies laboratory facilities in Eclosion, the Geneva Life Sciences incubator, and is aggressively pursuing new uses for its systems.
All that is needed is easy to access and close to hand
The geographic proximity of leading research institutions, teaching and research hospitals, and companies, facilitates collaboration and competition. The environment is highly conducive to creating new products and opening international market opportunities.
The lists below are non exhaustive and showcase some examples of the work being done in the region. Find more information in our extensive databases: bioalps.org/community and, for the six Alpine regions, alpslifesciencesearch.com
Academic institutions at the forefront of drug delivery devices and development in western Switzerland
University of Lausanne UNIL
University Hospital of Lausanne CHUV
University of Geneva UNIGE
University Hospitals of Geneva HUG
Department of Pharmacology
Drug delivery through polymeric nanoparticles; colloidal carriers; iontophoresis; transdermal drug delivery colloidal carriers; iontophoresis; transdermal drug delivery
Unit of Clinical Psychopharmacology and Department of Community Medicine
Ecole Polytechnique Fédérale de Lausanne EPFL
Institute of bioengineering (LMRP/LLCB)
Antisense oligonucleotides; functional block copolymericamphiphiles; interstitial flow
School of Engineering (LBO/LTP)
Smart delivery using mechanical stimulation; SPION DDS
University of Bern UNIBE and Bern University Hospital (Inselspital)

Department of Clinical Research
Department of Plastic and Hand Surgery
Local delivery system for the IS drugs
in hand transplantation
EPFL & University Hospital of Lausanne CHUV
Medical Photonics Group (GR-VDB)
Division of Thoracic and Vascular Surgery
Photodynamic drug delivery
University of Fribourg UNIFR
Department of Pharmacology
Toll-like receptors (TLRs) and the cytoplasmic RIG-I-like receptors (RLRs)
Centre suisse d'Electronique
et de Microtechnique CSEM
Micro and Nanosystems Surface engineering
Drug patches; devices for the delivery of solutions to single cells and for the study of biological barriers; MEMS-based implantable drug delivery devices
A selection of large and small drug delivery devices and development companies in the Bioalps cluster
ADC THERAPEUTICS
Antibody-drugs conjugates for targeted anti-cancer drug delivery
AMAL THERAPEUTICS
Cell penetrating peptide platform for therapeutic vaccines in oncology
LONZA
Encapsulation systems allow for controlled release of actives, increased skin absorption and prolonged active effect
APIDEL
Drug delivery devices for sustained delivery and increased solubility and tissue targeting following topical administration
DEBIOPHARM-RESEARCH
Advanced drug delivery systems (ADDS), based on polylactic-co-glycolic acid (PLGA)
DEBIOTECH
Micro- and nanotechnology,Drug Delivery Systems, Diagnostics and Medical Devices
YPSOMED
Pen injectors, Autoinjectors Dual-chamber pens for diabetes and infusion systems
XIGEN
Delivery of peptides to specific intracellular targets in disease-relevant cell types
The fact sheet provides a view of the key players in the sector at any given time; it is not comprehensive and is subject to regular updates.
This current edition was produced in Autumn 2019.