Offering hope to families through earlier diagnosis and treatment

Orphan drugs refer to medicines for rare or orphan diseases which affect a maximum of one in two thousand (1/2'000) people and 50% of rare disease patients are children. Rare diseases are a major healthcare burden since between 8-10% of the global population is affected. Worldwide, some 8'000 orphan diseases have been identified, with another five new ones each week1, the great majority of which find their origins in genetics. Others may be caused by infectious or autoimmune disease. Only 5% have approved therapeutic solutions.
Until relatively recently, there was little incentive to develop medicines for rare diseases. To encourage this research, special regulatory procedures were established by the American Food and Drug Agency (FDA), the European Medicines Agency (EMA) and the Swiss regulatory authority, Swissmedic. Currently, there are about 100 registered drugs on the Swiss market to treat orphan diseases2. The global orphan drugs market, of which the share of biologicals is nearly 65%, is expected to reach US$112.1 billion in 20143.
CURRENTLY, THERE ARE ABOUT 100 REGISTERED DRUGS ON THE SWISS MARKET TO TREAT ORPHAN DISEASES2 .
Because new diseases are identified every day, a great effort has been put into research and the identification, earlier diagnosis and treatment of orphan diseases in the BioAlps cluster. Both Orphanet and the Blackswan Foundation sit within the Geneva University Hospitals (HUG). The Swiss branch of Orphanet, a central data repository on orphan diseases, collates all relevant information and feeds into the European network, while the Blackswan Foundation funds pre-clinical and clinical research into rare diseases. Research focuses on genetic and molecular characterisation of disease, as well as the biochemical processes underlying physiopathological mechanisms which cause disease. Translational research aims to bring help to the patients suffering from these conditions, while clinical research aims to find new diagnostic and therapeutic tools.
Many projects on rare diseases are supported by the Swiss National Science Foundation and the Gebert Rüf Foundation, which has committed CHF2 million ( €1.66 million) per year to researchers based at Swiss universities, university hospitals, federal institutes of technology and universities of applied sciences. Several centres are working in the fields of metabolic diseases, retinoblastoma, primary immunodeficiency in children, surgery of the liver and biliary tract in children, rare medullar tumours, surgery of epilepsy and neurosurgery of complex vascular anomalies of the central nervous system. There are a number of registries for specific rare diseases in Switzerland. Switzerland contributes to the following European registries: AIR, CAPS, E-IMD, TREAT-NMD, EUROCARE-CF and EUROCAT4.
Given the expertise within the region, Geneva has also hosted the World Orphan Drug Congress, with major companies Pfizer, Novartis and Shire, and contract research organisations such as Quintiles and Ergomed all participating.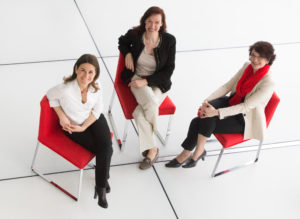 ESPERARE FOUNDATION LEVERAGES THE BIOALPS COMMUNITY
Caroline Kant, Florence Porté-Thomas and Béatrice Gréco launched the non-profit EspeRare Foundation in Geneva in 2013, as a spin-off from Merck Serono. Merck transferred the rights of rimeporide, a compound previously developed for heart failure by Merck. The molecule has the potential to slow muscle degeneration in children with Duchenne Muscular Dystrophy, a genetic and fatal rare disease. Within three months, the foundation announced a collaboration within Genetic Alliance of Washington, DC, to streamline the process of translating research into health outcomes by strengthening the decision-making for drug development. Two further collaborations, one with the Children National Medical Center in Washington, DC, and one with the University of Geneva were announced a few months later, demonstrating the dynamism of the foundation.
In 2014, leveraging on its founders' strong network, the foundation collected funds from the Swiss Commission for Technology and Innovation (now Innosuisse) and from the Loterie Romande, respectively to carry out pre-clinical validation of rimeporide in Duchenne and to fund the development of new programs in rare diseases, by leveraging its translational platform. In April 2014, EspeRare added a second program to its portfolio, in focal segmental glomerulosclerosis, a rare renal disease.
Helping patients earlier and better through the pooling of resources
Rare diseases are a challenge too big for a single country to master alone. Pooling of resources to get a better understanding of rare diseases is paramount to find adequate treatment. The concentration of diverse competences and the strong sense of cooperation between academics institutions, hospitals, commercial companies and technology platforms within our region, provide an environment that bolsters global efforts.
The lists below are non exhaustive and showcase some examples of the work being done in the region.
Find more information in our extensive databases: bioalps.org/community and, for the six Alpine regions, alpslifesciencesearch.com
Academic institutions involved in rare diseases in western Switzerland
University of Lausanne UNIL & University Hospital of Lausanne CHUV
Department of medical genetics
Hereditary peripheral neuropathies
Genetic renal disease
Division of Experimental Oncology
Center for Integrative Genomics
University of Geneva UNIGE
Centre de Recherche Clinique
Division of Medical Genetics
Rare autosomal recessive disorders
University Hospitals of Geneva HUG
Departments of Genetics and Laboratory Medicine
Registry of rare diseases
Children's orphan diseases
Ecole Polytechnique de Lausanne EPFL
Laboratory of Integrated Systems Physiology (LISP)
Laboratory of Cell and Membrane Biology
Enzyme deficiencies, Hyaline fibromatosis
Laboratory of Virology and Genetics
Polycystic kidney disease
Department of Human Genetics
Hereditary diseases and genetic predisposition of multifactorial diseases at a molecular level (gene, transcript, protein)
Swiss Institute of Bioinformatics SIB
Computer and Laboratory
Investigation of Proteins of Human
Origin (CALIPHO)
Experimental characterization of unknown human proteins
Sampling list of large and small companies working in rare diseases in the Bioalps cluster
CELGENE
Innovative therapies for the treatment of cancer and inflammatory diseases through gene and protein regulation
GENE SIGNAL
Oligonucleotides, proteins and monoclonal antibodies where angiogenesis is involved
CSL BEHRING
Biotherapies from rare immunodeficiency and auto-immune diseases and bleeding disorders
DORPHAN
Preclinical development of drug candidates for the treatment of orphan and rare genetic diseases
ESPERARE FOUNDATION
Drug repositioning for neurological and immunological rare diseases
The fact sheet provides a view of the key players in the sector at any given time; it is not comprehensive and is subject to regular updates.
This current edition was produced in Autumn 2019.