If you would like your event to be listed here, please fill in the form to upload your information. Please note, we will only post events related to the life sciences.
The BioAlps cluster comprises an active and committed community participating in events throughout the year, in Switzerland and internationally. Some events are organised by the cluster and some are supported by us.
The BioAlps community events fulfil various objectives: networking, innovation, financing and partnering. We organise group business trips and sponsor stands at events nationally and internationally, enabling companies to be present; arrange speaking opportunities and also co-organise events.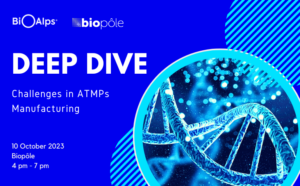 BioAlps Events
Biopôle and BioAlps have the pleasure to invite you to a Deep Dive with a focus on the challenges in…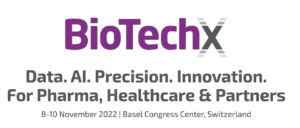 Life Sciences Events
BioTechX is Europe's largest congress covering diagnostics, precision medicine and digital transformation in pharmaceutical development and healthcare.
BioTechX successfully brings together an amalgamation of genomics, translational medicine, data scientists, IT, bioinformaticians, cheminformaticians, clinicians, healthcare and pharma companies. The event will showcase innovation, demonstrate success and break through the obstacles and barriers to ensure that the innovations in genomics and big data, enter the clinic with speed and efficiency.