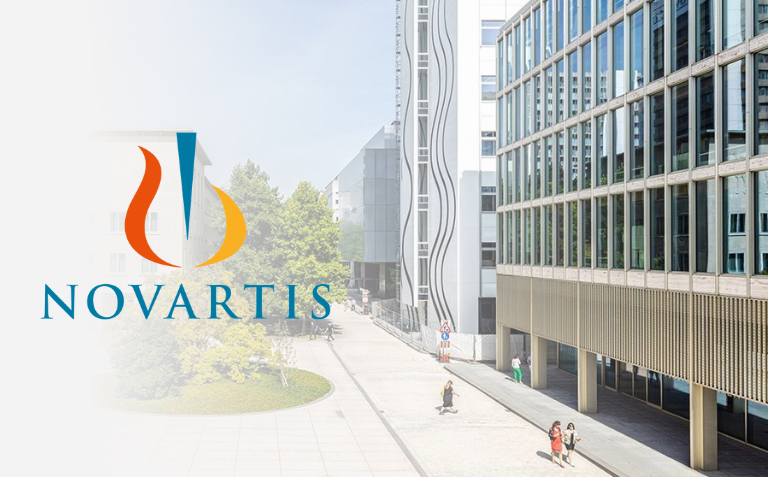 Novartis invests CHF 100 million in Basel

A new state-of-the-art biologics centre
Novartis announced plans to invest around CHF 100 million in the development of next-generation biotherapeutics at its Basel campus. The plan is to build a new state-of-the-art biologics centre for early technical development, which will replace an existing facility in the Klybeck area by 2026.
Position Novartis at the forefront of biotherapeutics development
Together with the existing biologics research centre of the Novartis Institutes for Biomedical Research (NIBR), this will create a centre of excellence for biologics on the Novartis Campus in close proximity, further promoting close collaboration between research and development and thus accelerating the transition from preclinical to first clinical trials.
"Almost half of all new drugs approved in the industry are biotherapeutics. They have enormous potential to address unmet medical needs in a wide range of diseases," says Reto Fischer, Head of Technical Research & Development at Novartis. "This announcement is an important step in bringing these complex biologics to patients faster in an integrated, seamless way. The Novartis Campus, as a centre for innovative research and hub for talented scientists, plays an important role in this."
The investment is part of a multi-million dollar investment to create a fully integrated and biologics-focused scientific environment over several years to build the capacity and capabilities needed for the early technical development of biologics. In addition to Switzerland, the investment will be used to build capacity at existing sites in Slovenia and Austria and is expected to help position Novartis at the forefront of biotherapeutics development.
Research and development at the Novartis Campus in Basel
The announced investment in biologics development underpins the importance of the Novartis Campus in Basel as one of the company's most important research and development sites worldwide. Last year, Novartis already opened the Campus to start-ups, incubators, institutes and companies – with the aim of further developing the site as a place of knowledge and promoting collaborations. The aim is not only to attract companies from the field of life sciences to the site, but also to use the proximity for exchange and, in particular, to promote the interaction between research and development on site. Novartis is convinced that the opening will further strengthen the Novartis Campus as a centre for innovation, but also the business location Basel and Switzerland.
As the next step in its further development, the Novartis Campus is now to be opened up to the general public: In addition to the Novartis Pavilion, the first publicly accessible building on the Campus, the Campus grounds with the post office, shops, pharmacy, a selection of restaurants and green spaces will also be open to the public during working hours from 3 October 2022.
Source: Press Release