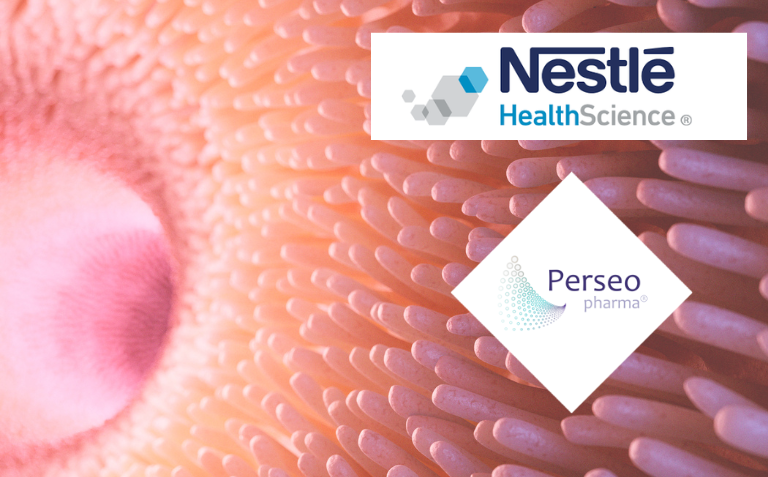 Nestlé Health Science and Perseo Pharma partners to fight digestive diseases

Strategic collaboration to create therapies against digestive diseases
Perseo pharma, a preclinical stage biopharmaceutical company focused on breaking new ground in enzyme therapies, has entered a strategic research and development collaboration with Nestlé Health Science S.A. to develop up to three programs targeting enzyme deficiencies in patients suffering from digestive diseases.
"We are incredibly excited to enter into a collaboration with Nestlé Health Science, a leader in the field of nutritional science. This collaboration reinforces our quest to find a novel way to treat digestive diseases", said Dr. Yves Dudal, CEO Perseo pharma.
"Pairing our capabilities in developing innovative oral enzyme digestive therapies with Nestle Health Science's commitment in this area will potentially bring meaningful and life-changing options to patients." "Our collaboration with Perseo pharma has the potential to ease the burden of current therapies for patients with digestive enzyme deficiencies ", said Hans-Juergen Woerle, Chief Scientific and Medical Officer.
Perseo pharma
Perseo pharma's goal is to develop a series of innovative patient-centered oral enzyme digestive therapies based on a proprietary bionanotechnology platform. The platform can be applied to any enzyme or cocktail of enzymes of therapeutic interest. This innovative technology protects the enzyme in a softshell and binds it specifically to the mucus of the small intestine, where digestion takes place. Digestion efficiency can therefore be highly improved while the pill burden can be eliminated.
Nestlé Health Science
Nestlé Health Science empowers healthier lives through nutrition. As a global leader in the science of nutrition, Nestlé Health Science nourishes those who need extra care, fills nutrition gaps and provides innovative products for a healthier future, enabling customers and patients to live their healthiest lives.