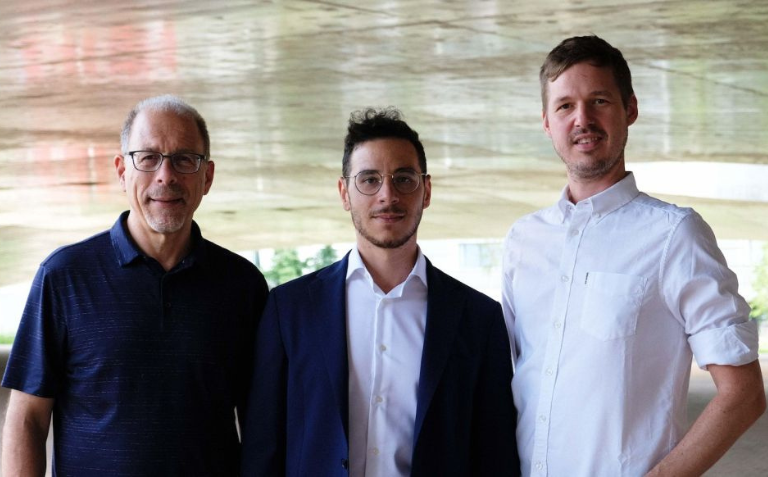 Isospec Analytics wins CHF 150'000 and Venture Kick's 3rd round

The startup uses molecular signatures that can be used like bar codes to identify molecules, and developed a technology to measure them in a fast and reliable way, digitizing molecular structure, and greatly simplifying identification processes. This technology is key for the development of precision medicine.
The molecular structure of a compound plays a crucial role, as even the slightest detail can determine whether it becomes a potent therapeutic or a toxic poison. Misidentifying a molecule during early-stage drug development can have disastrous consequences during clinical phases.

Isospec Analytics, EPFL spin-off, is committed to reducing failure rates in drug development, particularly in areas like oncology and neurodegenerative diseases. Their technology provides crucial information throughout the drug development process, aiding in understanding metabolic pathways. The startup's ambitions extend beyond pharmaceuticals, as they also focus on developing their technology for early disease diagnostics. By identifying new biomarkers and addressing diseases at their core, they aim to become a preferred tool in this field. Moreover, there are additional market opportunities in food tech and agricultural science.

The founding team of Isospec, consisting of CTO Dr. Stephan Warnke, scientific advisor Prof. Thomas Rizzo, and CEO Dr. Ahmed Ben Faleh, has collaborated for the past six years to develop the technology and its applications. Isospec's patented infrared fingerprinting technology and proprietary machine learning tools introduce a new metric that combines detection sensitivity with definitive molecular structure identification. This capability enables the discovery of robust and reliable biomarkers for the early detection of cancer and neurodegenerative diseases from liquid biopsies. Initially, Isospec will offer advanced analytical services while simultaneously working on creating a powerful and user-friendly platform for pharmaceutical and medical laboratories. The funding received will be used to develop their platform and automate their molecular identification processes, bringing speed and certainty to biomarker discovery.

Isospec Analytics estimates that the total addressable market for characterizing regulated products amounts to USD 8.5 billion, and the demand is expected to grow rapidly. The team has already secured its first paying customers and is engaged in pilot projects with various companies, ranging from biotech startups to multinational corporations in the pharmaceutical and clinical nutrition sectors. The support from Venture Kick will enable the founding team to focus on business development and enhance their technological capabilities.


Source: Venture Kick