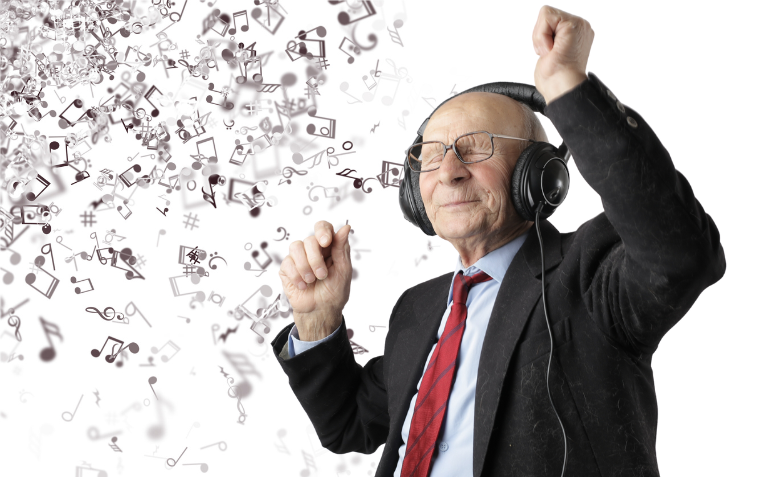 Music practice keeps the brain from ageing

A study led by the UNIGE, HES-SO Geneva, and EPFL revealed that

music practice and active listening could prevent working memory

decline.
About 130 retirees were separated into two groups. Each group took one type of music class for one hour per week for 12 months. These seniors, aged 62 to 78, also had "homework": they had to practice 30 minutes each day at home. The conditions to participate? To be in good mental health and not to have taken a music class for more than six months in their lifetime. "We wanted people whose brains did not yet show any evidence of brain plasticity related to musical learning. Indeed, even a brief learning experience during the course of one's life can leave imprints on the brain, which would have distorted our results", explains Damien Marie, scientific collaborator at the Biomedical Imaging Center of the Faculty of Medicine in Geneva.
Conclusion? More gray matter and a 6% improvement in performance among the participants. "After six months (…), neuroimaging revealed, in all participants, an increase in gray matter in four regions of the brain," says Clara James, a private doctor in the Faculty of Psychology and Educational Sciences at the UNIGE. However, the team that led the study specifies that musical interventions cannot "rejuvenate the brain but only slow down the ageing of some of its regions".
These results show that practising and listening to music promotes
brain plasticity and cognitive reserve. The authors of the study believe
that these playful and accessible interventions should become a
major policy priority for healthy ageing. The next step for the team is
to evaluate the potential of these interventions in people with mild
cognitive impairment, an intermediate stage between normal ageing
and dementia.
Source: UNIGE Press Release