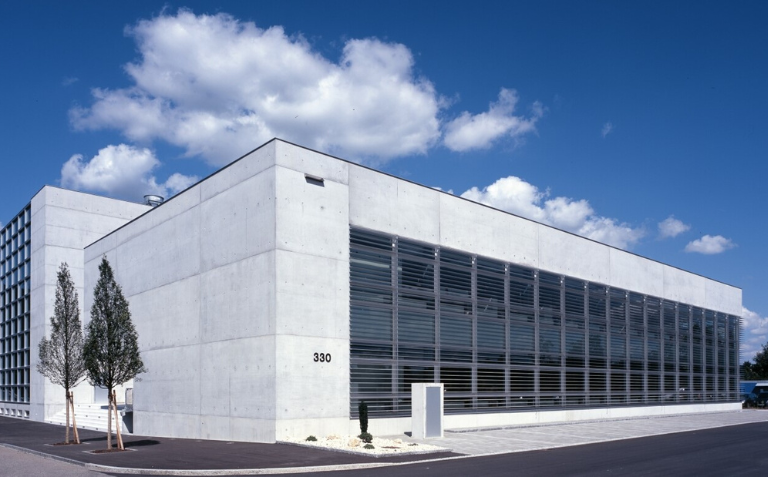 Lonza opens a new production facility in Stein (CH)

Lonza plans to construct a large-scale commercial drug product fill and finish facility in Stein (CH). CHF 500 million will be invested and the plant is expected to be completed in 2026.
"This strategic investment completes our offering in drug product and strengthens our position as a leading CDMO with an unparalleled breadth of offerings across scales and technologies. Combined with our strong drug substance manufacturing footprint, the new facility will enable us to provide customers with an integrated end-to-end offering across their entire product life cycle," commented Pierre-Alain Ruffieux, Lonza CEO. 
Jean-Christophe Hyvert, President, Biologics and Cell & Gene, Lonza, adds : "As Lonza continues to build its end-to-end offering into drug product manufacturing, we bring customers integrated offers that will increase speed to market, flexibility and simplicity, in line with our strategy. Building on our experience and expertise in addressing drug product development, formulation and manufacturing challenges, this new facility will enable us to capture additional market share and fulfill sustained customer demand for commercial drug product manufacturing."
Since establishing drug product development and manufacturing services in 2016, Lonza has expanded its clinical drug product offering in Basel, Stein and Visp (CH), and Guangzhou (CN). This significant new investment in commercial drug product manufacturing completes Lonza's strategic commitment to offer an integrated end-to-end service.
The new flexible facility will be constructed in Stein (CH) on the same campus as Lonza's current clinical drug product facility, allowing the company to leverage the existing infrastructure, capabilities and talent.
The facility will embrace the latest developments in sustainable construction, taking a modern approach to carbon reduction and responsible energy use, including the installation of a photovoltaic roof.