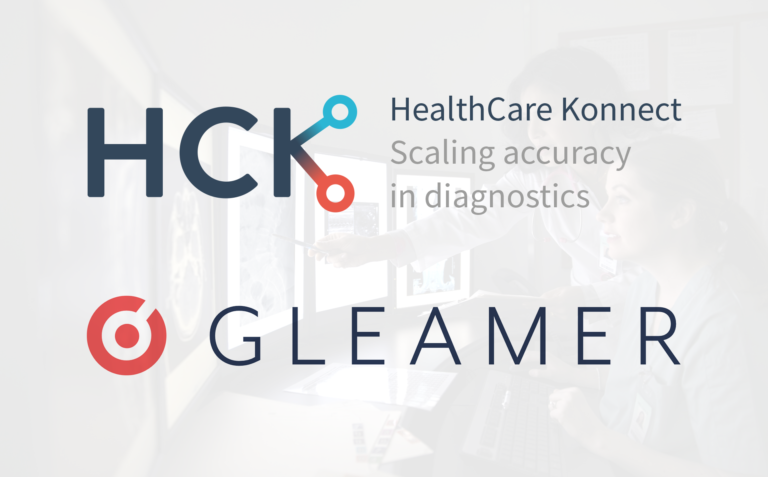 BoneView®, an AI solution to improve fractures diagnostic on X-rays images

Gleamer and HealthCare Konnect (HCK) partner to expand access to AI-Based double check-in fractures, effusions, dislocations and bone lesions on X-Ray images.
Healthcare Konnect, a Swiss company dedicated to the distribution of AI-based diagnostic solutions and Gleamer, a French MedTech company that develops a suite of Artificial Intelligence products for radiology, have announced a partnership to address medical imaging needs in North Africa (Morocco, Algeria, Tunisia, and Egypt) in order to assist radiologists in diagnostic accuracy and improve patient care.
Emergency rooms are swamped with trauma emergencies, which makes working conditions extremely challenging for often understaffed and overburdened teams. The end result is that their personnel frequently miss fractures, which oversights account for a large percentage of diagnostic errors and are the second most common cause for patient complaints.
Gleamer and HealthCare Konnect have joined forces to remedy this dismal situation by providing traumatologists with BoneView®. The solution has proven extremely effective at detecting and localizing fractures in X-Rays. As a result, medical personnel do not only save time; they also improve accuracy by an order of magnitude. "We are honored to represent Gleamer, says Marwan Senhaji, founder and CEO of HealthCare Konnect, and offer to our network a product they can trust because it has been evaluated rigorously with large-scale clinical studies and is being used successfully by countless organizations."
First trauma X-ray AI solution to be CE marked and FDA cleared, BoneView® has shown to be capable of eliminating up to 30 percent of missed fractures. "As pioneers in AI-based traumatology, we have already deployed our solutions in 13 countries and helped 3,500 practitioners," says Christian Allouche, CEO & Founder of Gleamer. "We are proud to extend our reach to North Africa thanks to HealthCare Konnect, and benefit from their considerable expertise in countries where AI is poised to be part of the construction and formation of new healthcare systems."
HealthCare Connect
HealthCare Konnect is a Swiss company specializing in the distribution of AI-based diagnostic solutions in Switzerland, North Africa and Western Africa.
Marwan Senhaji
Founder & CEO, Healthcare Konnect
msenhaji@hckonnect.com
+41 7 96 40 29 13
Gleamer
GLEAMER develops a suite of AI solutions for Radiology that encapsulate medical-grade expertise. The company wants to support imaging users to secure diagnoses for all patients and at all times, while improving efficiency. GLEAMER's AI Companions are directly integrated in the users' usual reading environment and act as an automated and transparent concurrent reading to improve diagnostic accuracy in X-ray imaging. GLEAMER's solutions are currently being used across 14 countries in more than 300 institutions.
Albane Grandjean
PR/Marketing, Gleamer
albane.grandjean@gleamer.ai
+33 6 01 44 06 50