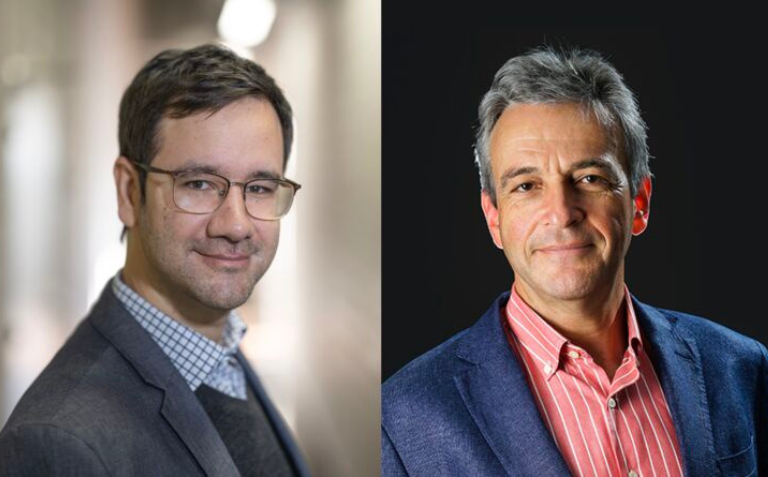 Ron Appel, SIB's president, retires

Bioinformatics pioneer gives way to the next generation
Ron Appel pioneered the field of bioinformatics in Switzerland and supported the remarkable growth of the discipline over the years, with SIB becoming one of the world's leading institutes in the field. Co-founder of SIB in 1998, Ron Appel became its Executive Director in 2007. He then shared this role with Christine Durinx as Joint Executive Director from 2018 to March 2022, and with Christophe Dessimoz from April 2022 to September 2022, when he retired.
"I feel privileged to have been able to contribute to this beautiful project with so many great people," he said.
Today, Ron Appel remains a member of the Foundation Council, and the chair of the Scientific Advisory Committee of the Global Biodata Coalition, an organization whose setup was co-led by SIB and whose aim is to improve the financial sustainability of life science databases.
Christophe Dessimoz is now SIB's sole Executive Director. He joined the board on 1 April 2022. This internationally recognized scientist is based at the University of Lausanne as Associate Professor and SIB Group Leader. He obtained a Master's in Biology in 2003, a PhD in Computer Science in 2009 at ETH Zurich followed by a postdoc and position as senior research associate. He then worked as a visiting scientist at the European Bioinformatics Institute near Cambridge (UK). He has been an elected member of the SIB Board of Directors since 2018 and a professor at University College London since 2020.