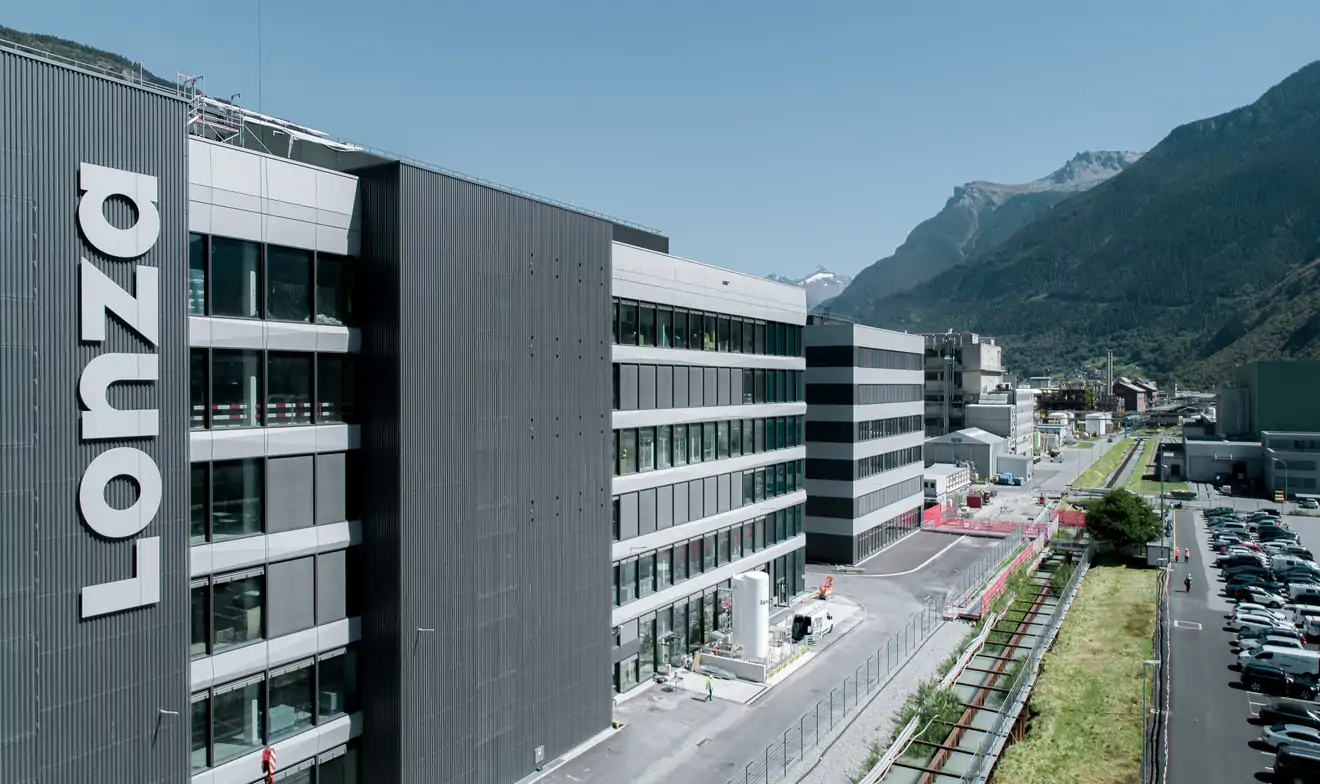 Lonza to stop producing Moderna vaccine in Visp

Production of the Moderna serum will cease at Visp in the canton of Valais. In addition, Lonza's Managing Director, Pierre-Alain Ruffieux, is stepping down and will be replaced ad interim by Albert Baehny, 71.
Pierre-Alain Ruffieux, CEO of Lonza since 1 November  2020, will down from his post at the beginning of October, Albert Baehny, 71, will act as interim CEO until his successor is appointed. He has already done so in 2019, and again during the Covid-19 pandemic. Pierre-Alain Ruffieux is stepping down after less than three years. Previously, two other company directors had done the same in the space of a few months. This announcement caused Lonza's share price to plummet by 13%.
On Tuesday afternoon, Moderna announced it will cease production of the active substance mRNA for the Covid 19 vaccine in the third quarter of 2023 at the Lonza plant in Visp. The American company justifies this decision by the fact that demand for vaccines is falling as a result of the transition from a pandemic to an endemic market. This undermines the optimism of the Valais authorities, who are confident, following the example of Christophe Darbellay, Valais State Councillor responsible for the economy. He said that he was not worried about the temporary fall in Lonza's share price, and even less about a downsizing of the Upper Valais production site. Niklaus Furger, President of Visp, where Lonza produces the Moderna vaccine, also remained confident.
Lonza employs 5,000 people in Visp.
This company produces for Moderna, but not just for Moderna. It specialises in a number of segments, including the production of biological molecules, a fast-growing sector.
In a press release, "Moderna estimates that it will be able to satisfy the demand currently covered by Lonza between 2024 and 2025 at its in-house production site in Norwood, MA". In addition, Moderna plans to create additional production capacity at its new mRNA production facilities in the UK, Canada and Australia as soon as they are completed. According to Moderna, this will be in 2025. Moderna also continues to maintain an active ingredient production unit at Rovi in Spain.