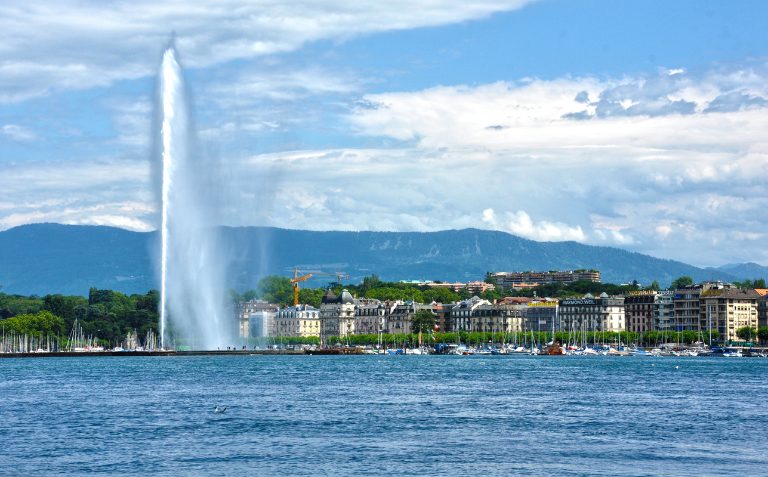 13 biotech companies to watch according to BioAlps and Labiotech.eu

BioAlps recently collaborated with Labiotech.eu to detect the 13 biotech and healthtech companies in the Swiss Health Valley to watch in 2023.
Adiposs
Headquarters: Geneva
Founded: 2020
Adiposs has developed ImageBAT, a first-in-class medical imaging product for brown adipose tissue.  Brown fat plays a central role in human metabolism and has a big impact on the prognosis and survival of cancer patients.
ADC Therapeutics
Headquarters: Lausanne
Founded: 2011
Originally a spin out from Spirogen, ADC Therapeutics is a commercial-stage biotechnology company dedicated to improving the lives of those affected by cancer with its next-generation, targeted antibody drug conjugates (ADCs). The company is advancing its proprietary PBD-based ADC technology to transform treatments for patients with hematologic malignancies and solid tumors.
ADC Therapeutics' CD19-directed ADC ZYNLONTA (loncastuximab tesirine-lpyl) is approved by the FDA for the treatment of relapsed or refractory diffuse large B-cell lymphoma after two or more lines of systemic therapy. ZYNLONTA is also in development in combination with other agents. In addition to ZYNLONTA, ADC Therapeutics has multiple ADCs in ongoing clinical and preclinical development.
Headquartered in the Health Valley, ADC Therapeutics also has operations in London, the San Francisco Bay area and New Jersey.
Volumina Medical
Headquarters: Épalinges
Founded: 2018
Its solutions address high unmet needs for the markets of reconstructive and plastic surgery. The first product off the pipeline is Adipearl – a biomaterial being developed to support the repair of soft tissues, initially targeting breast reconstruction after cancer surgery.
Oculis S.A.
Headquarters: Lausanne
Founded: 2017
Oculis' pipeline consists of innovative candidates in development which include a topical retinal treatment for diabetic macular edema (DME), a topical biologic for dry eye disease (DED) and a disease modifying treatment for neuro-retina diseases such as acute optic neuritis (AON), glaucoma, geographic atrophy, and diabetic retinopathy. Oculis's goal is to deliver life-changing treatments to patients worldwide.
The company recently completed enrollment for stage 1 of its phase 3 study evaluating the efficacy and safety of its drug, OCS-01, in patients with DME. In 2023, this biotech company based in the Health Valley also has operations in the U.S., China, and Europe.
Endotelix
Headquarters: Geneva
Founded: 2019
Endotelix, a spin-off from the University of Geneva, is dedicated to providing solutions for antiphospholipid syndrome, including diagnostic tests and therapies. Antiphospholipid syndrome is a common risk factor for recurrent thromboembolic events and/or pregnancy complications resulting from circulating antiphospholipid antibodies (aPLA).
Novochizol SA
Headquarters: Monthey
Founded: 2021
Novochizol SA researches and develops applications of Novochizol, a technology that improves the characteristics of ordinary chitosans, yielding materials with new properties for applications in pharma, medtech, biotech, agriculture, and other industries.
A biocompatible biopolymer, Novochizol improves the interfacing of different materials with living tissues. In in vitro diagnostics, Novochizol enables better nucleic acid purification and improves the specificity and sensitivity of PCR and immunological tests.
It can be used to formulate small molecules, nucleic acids, peptides, proteins, viruses and cells. Novochizol formulations are bioadherent, enabling sustained release of active ingredients, deep tissue penetration and intracellular targeting.
Leman Biotech 
Headquarters: Shenzhen, China; Lausanne
Leman Biotech, a spin off of EPFL, has developed a protein that can improve the effectiveness of immunotherapy drugs used to treat some types of cancer. This new protein is administered using a method that's already employed in hospitals, such as CAR-T therapy.
Recently, the start-up company closed an $11 million angel financing round. The money raised will enable it to accelerate the preclinical studies of biomolecule and cell based therapies and prepare for entering clinical trials.
SUN bioscience
Headquarters: Lausanne
Founded: 2016
The biotech company engineers industry-standard organoids, which are self-organizing 3D miniature tissues with organ-mimicking functions. The company supports multiple clinical pilots that aim at using organoids for clinical diagnostics.
Using stem cells, the company grows retinal and intestinal organoids, as well as cerebral organoids. SUN bioscience is supporting the development of a clinically-approved organoid-driven diagnostic test for cystic fibrosis that will help doctors tailor the medication plan to each of their patients.
Epithelix
Headquarters: Plan-les-Ouates (Geneva)
Founded: 2006
Epithelix provides alternative in vitro solutions to animal experimentation for evaluating the effects of drugs in development and assessing the toxicity of chemical compounds on the human respiratory tract. The company has developed unique 3D in vitro human airway tissues and testing services for studying airway pathologies including asthma, cystic fibrosis, chronic obstructive pulmonary diseases, and bacterial and viral infections.
Selexis
Headquarters: Plan-les-Ouates (Geneva)
Founded: 2001
Selexis is a provider of mammalian cell line development, with modular technology and solutions that enable the life sciences industry to discover, develop, and commercialize innovative medicines and vaccines. Selexis' technologies are being used to advance more than 160 drug candidates in preclinical and clinical development and the manufacture of 10 commercial products. Its products shorten development timelines and reduce manufacturing risks.
Limula
Headquarters: La Tour-de-Peilz
Founded: 2020
Limula's mission is to provide the most personalized cancer treatments to patients in need, at reasonable cost, wherever they are. Its team provides a technology that enables production of CAR T-cell therapies at scale, through automation and standardization.
FluoSphera
Headquarters: Plan-les-Ouates (Geneva)
Founded: 2020
The company manufactures predictive assays for drug discovery by encapsulating cells with fluorescent reporter genes and/or fluorescent reagents. FluoSphera said it better predicts the effects of molecules to help biotech and pharmaceutical companies discover more efficient drugs with less adverse side effects, and to reduce animal experimentation. Its cell-based assays mimic the physiological communications exchanged between several human tissues.
Arcoscreen
Headquarters: Lausanne
Founded: 2021
A spin-off from EPFL in the Swiss Health Valley, Arcoscreen has developed a new cell membrane receptor screening platform based on microfluidic readout systems and focusing on G protein coupled receptors (GCPRs). The company helps pharma companies identify promising GPCR drugs in primary cells to speed up the journey from research to clinical trials. Drugs and their effects can be tested on a chip with cells taken directly from living tissue. Arcoscreen's dual innovation combines a novel biological assay embedded in a microfluidic chip, called SynScreen.
Original Article