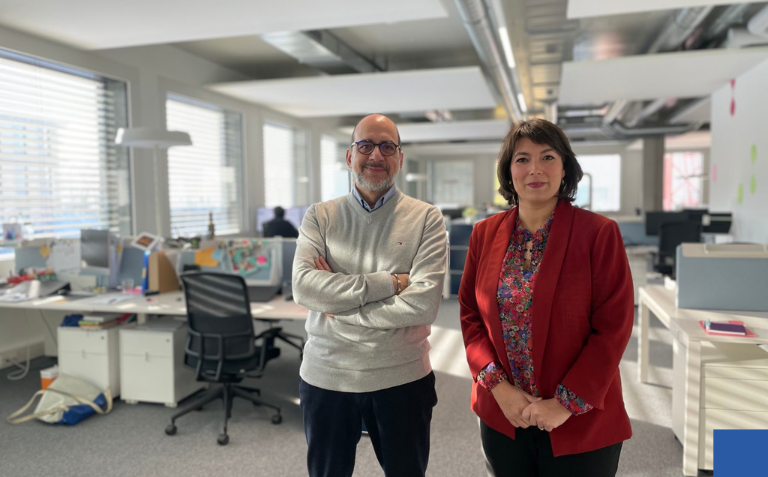 Volumina Medical, Parithera and PeriVision win the Biopôle Startup Fund 2022

The initiative, which includes up to CHF 90,000 of support per year for up to three consecutive years, is designed to help with the costs of rental, R&D and key services.
Volumina Medical is led by Amélie Béduer, an entrepreneur in the field of medical devices for plastic and reconstructive surgery. The team of six are developing a platform of highly innovative biomaterials for regenerative medicine based on rigorous research performed at the Swiss Federal Institute of Technology Lausanne (EPFL).
Aiming to bring the first reliable diagnostics to detect cancer treatment resistance early, Parithera has created an innovative integrated platform that identifies circulating tumour cells (CTCs) that have detached from a solid tumour and are travelling in the bloodstream. Currently, over 90% of patient deaths are due to treatment resistance, so minimally invasive diagnostics are needed to enable medical professionals to adapt treatment, making it more effective when tackling resistant tumours. Through nano- and microfluidic technology, the team of two has created a process to analyse and process very small samples, providing key information to drive new treatment strategies.
PeriVision combines AI, VR and the cloud to build next-generation systems to understand visual function. PeriVision's system will allow earlier detection and more efficient monitoring of eye conditions with the goal of preventing blindness. The company's initial focus is glaucoma, a chronic eye disease leading to irreversible blindness. Worldwide, 80 million people are affected by this incurable condition. The young Lausanne-based company wants to reimagine glaucoma diagnosis and monitoring by making visual field testing much more patient-friendly and cost-efficient.
Read the full article: Biopôle Website
Picture: Nasri Nahas, CEO of Biopôle, with Amélie Béduer, CEO of Volumina Medical