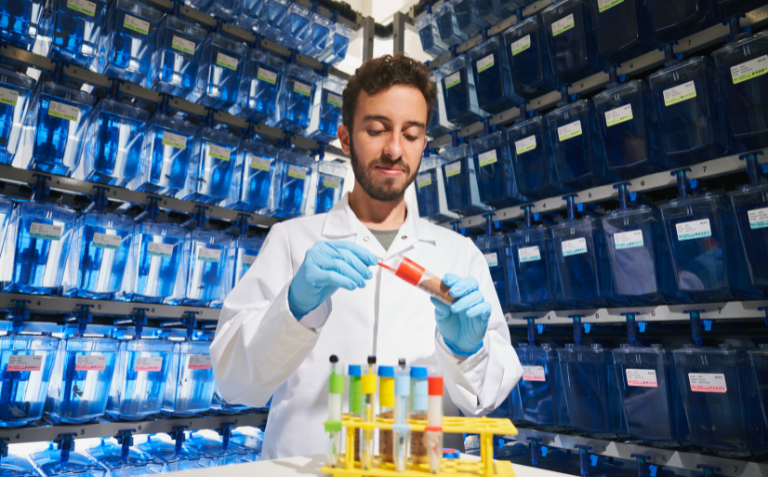 Epiterna raised €10 Million

The longetivity start-up, based at Biopôle, is funded by Prima Materia, the investment firm founded by Spotify founder Daniel Ek and early Spotify backer Shakil Khan.
EPITERNA was founded in 2022 to help pets and people live longer and healthier lives. The start-up, founded by Alejandro Ocampo. and Kevin Perez, now employs about 15 people and has developed a unique high-throughput platform to evaluate drugs and assess their effect on healthy lifespan.
"I work during my PhD studying ageing in yeast, and later at the Salk Institute in California where I was one of the first to demonstrate how new therapeutic approaches like epigenetic reprogramming could extend the lifespan of mice. I then started my own laboratory at the University of Lausanne in Switzerland to continue studying how to slow down or reverse ageing at the cellular and molecular level", says Alejandro Ocampo.
After one year of work, the team has developed the capacity to evaluate thousands of medicines per year in yeast, worms, flies, fish and mice. The company hopes to increase its throughputover the next two to three years by further leveraging automation and technology.
He adds: "We want our therapies to be simple to use and accessible to anyone (…) Small-molecule drugs are easier to manufacture, distribute and use than more complex therapies, making them more affordable and accessible to anyone."
"Developing effective and accessible healthcare tools is close to all of our hearts," says Pia Michel, Prima Materia's head of science translation, who led the deal. And in Epiterna, she adds, she sees a big opportunity "to help people to age better".
Epiterna is testing its therapies on a series of organisms from yeast to mice to see what impact it has on their lifespans and their health. The next step will be to run clinical trials on bigger animals, like dogs, probably in 2024 in Europe.