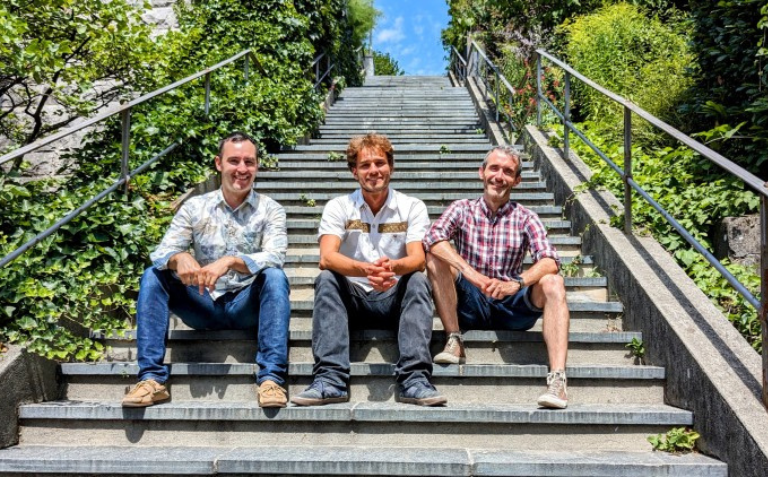 Gaia Tech AG raises CHF 480,000

The Bern-based start-up extracts natural antioxidants from agricultural waste and has successfully closed its pre-seed funding round with SICTIC business angels, Venture Kick, and the Stiftung für technologische Innovation STI.
Gaia Tech emerged from an innovative research project at the ETH Zürich. The ETH Spin-off company develops technologies that can unlock and market valuable resources found in byproducts from the agrofood sector, primarily olive sidestreams. The proprietary extraction technology, which is modular and scalable, has been awarded for its environmental friendliness and efficiency.
"We are eager to take our breakthrough research to the market," said Claudio Reinhard, Co-founder and head of engineering. "This funding will open the path for the pilot production, product and business development, ultimately steering us closer to our mission of transforming the massive amounts of sidestreams of the agrifood sector into valuable products."
Gaia Tech has achieved promising market validation. According to a head of biological evaluation at an ingredients provider Gaia Tech has "the best antioxidant technology we tested so far". Furthermore, the startup has received significant recognition for its groundbreaking work, most recently by winning the prestigious De Vigier Award. Now the startup just closed its first investment round and changed the legal structure from GmbH to AG with the capital increase.
Dr. Enrico Tenaglia, Co-founder and head of product development, emphasized, "Our technology not only offers a sustainable solution for agricultural waste but also presents a new stream of high-value ingredients for cosmetics, food, pet food, and animal feed manufacturers. We believe that this approach creates a win-win situation for both the industry and the environment."
In the next phase Gaia Tech will focus on establishing pilots with leading industry partners. Samuel Bühlmann, Co-founder and head of business development "The pre-seed funding will allow us to further validate our solution with customers and get it in great shape to enter the market. We thank everyone that helped us get here and are full of energy to work on the challenges ahead".
Source: Gaia Tech