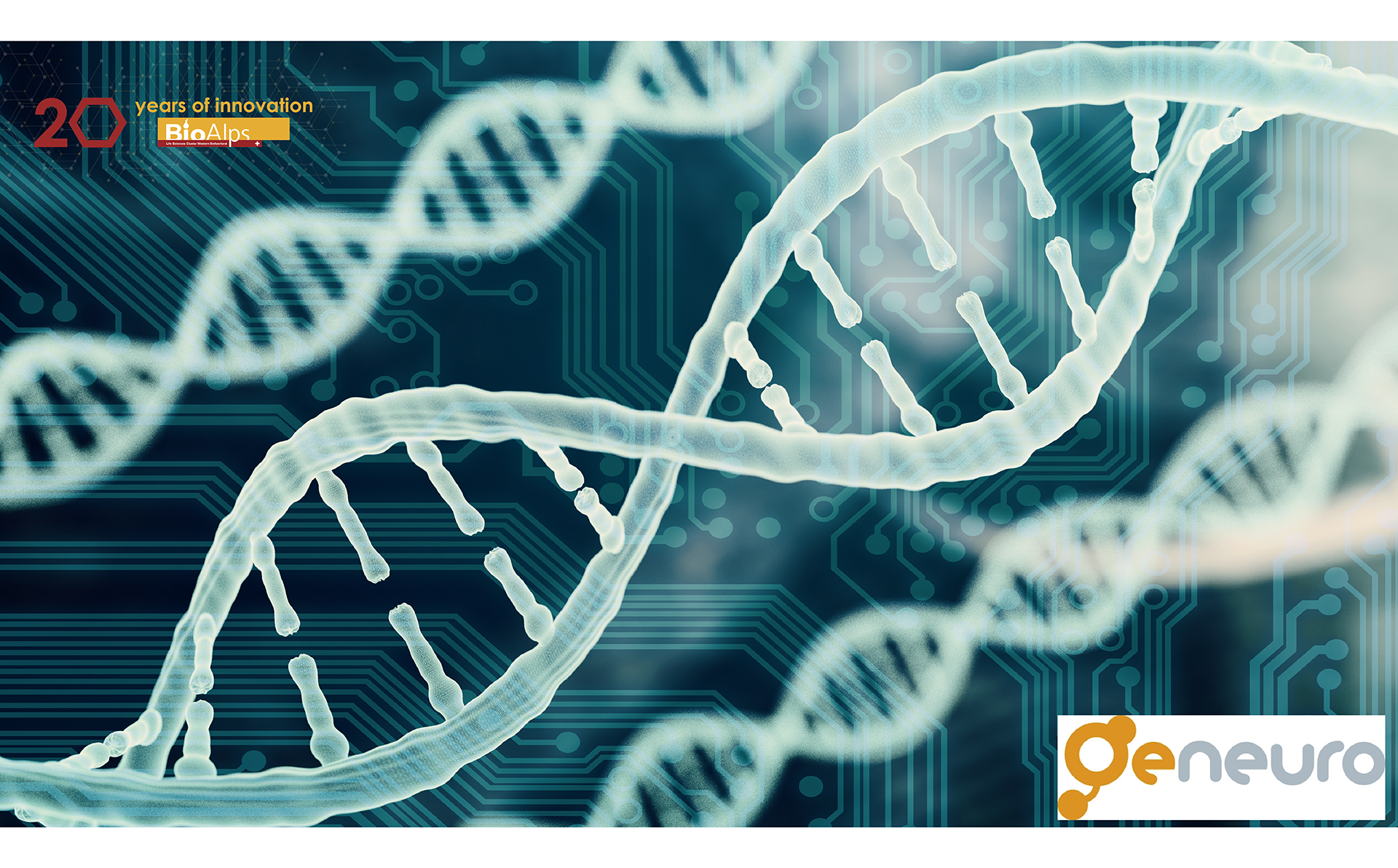 BioAlps | 20 years of innovation | GeNeuro

Fighting against neurodegenerative and autoimmune disease with antibodies
We are pleased to share with you our new testimonial series as part of our ecosystem's 20th anniversary celebrations. The series aims to provide a platform for regional Life Sciences key players to present themselves, share their perspectives on the development of Western Switzerland's Life Sciences ecosystem and their outlook on upcoming challenges and opportunities. The following article is presented to you by GeNeuro.
Presentation of GeNeuro's activities
GeNeuro is a Phase2 clinical-stage company that develops antibodies to neutralise patient-produced pathogenic proteins that fuel a great number of neurodegenerative and autoimmune diseases. These pathogenic proteins come from the 8% of human DNA that has a viral origin, which is normally silenced but may express such proteins when viruses from the environment interact with human cells.
Major Life Sciences trends and developments
Great development of the Life Sciences ecosystem, entrepreneurial culture and early-stage opportunities in Western Switzerland over the past 20 years. We have gone from almost zero back in 2000 to be one of the most dynamic clusters in Europe.
Significant foreseeable trends and challenges in Life Sciences
The ever widening funding gap between the US and Europe, with its consequences on attracting talent and setting ambition levels.
Major event which have contributed to the development of Life Sciences
The creation of Eclosion in 2004, as the first Life Sciences incubator in our region, providing the support to translate discoveries into startups, with over 20 companies launched.
Technological evolution to meet the new demand for personal health

Technological progress in the many dimensions serving human health open incredible new doors for treating unmet medical needs. The challenge will be to keep them affordable to all patients in need.