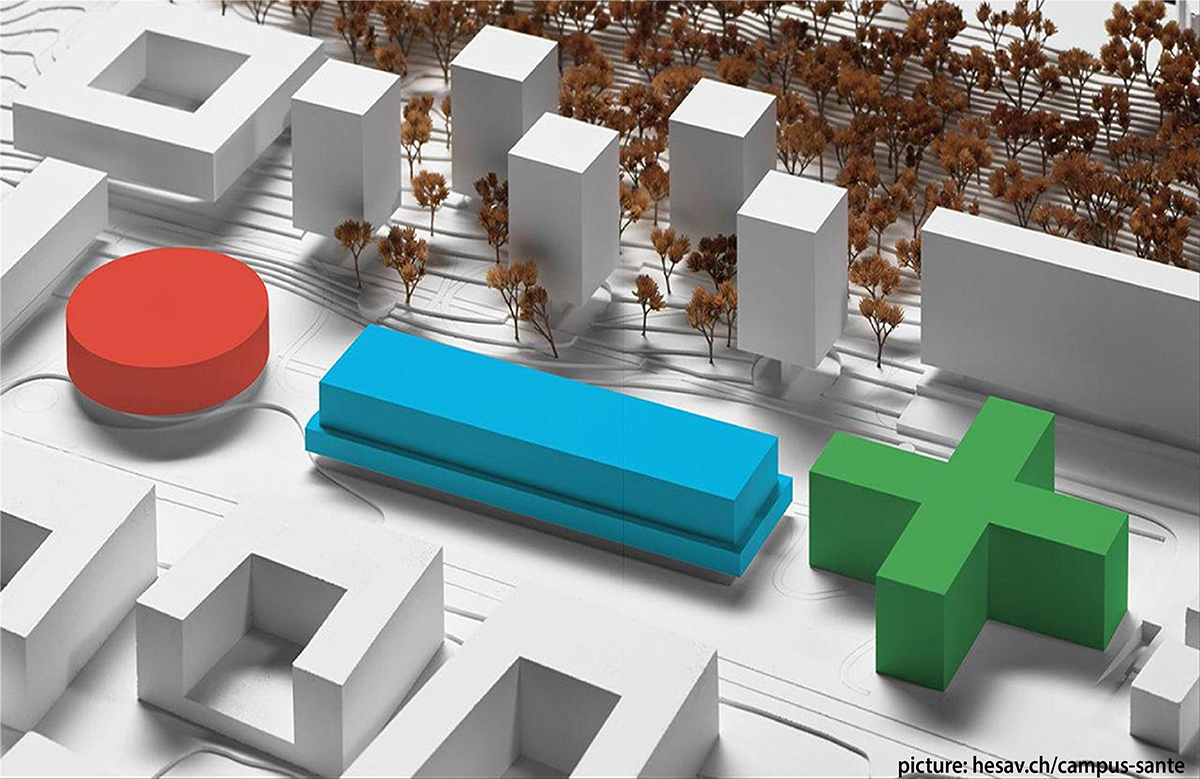 HESAV | A new Campus dedicated to Health

A Campus for new synergies
Consisting of three main buildings, the campus will be a training centre for health professionals. It will be part of a new district that will accommodate nearly 2,500 students and residents by 2024. This vast district of 100,000 m2 will be located close to the UNIL and EPFL in Lausanne (Switzerland).
The aim of this project is to make a place of synergies between the different actors in order to strengthen the dialogue between training and research and thus stimulate the realisation of interdisciplinary projects.
3 buildings
The Haute Ecole de Santé Vaud (HESAV) will be the main building with a 23,000 m2 facility and will train 1,500 students. It will be dedicated to the training of students in nursing, physiotherapy, medical radiology techniques, occupational therapy and midwifery.
The C4 building (Coordinated Clinical Competence Centre) will be the emblem of inter-institutional collaboration between the HESAV, the Haute école de Santé La Source, the UNIL Faculty of Biology and Medicine and the CHUV (continuing education) and will be dedicated to training in an interdisciplinary perspective.
The Student accommodation building will be the third building of this project and will accommodate some 550 students.
More information (in French).