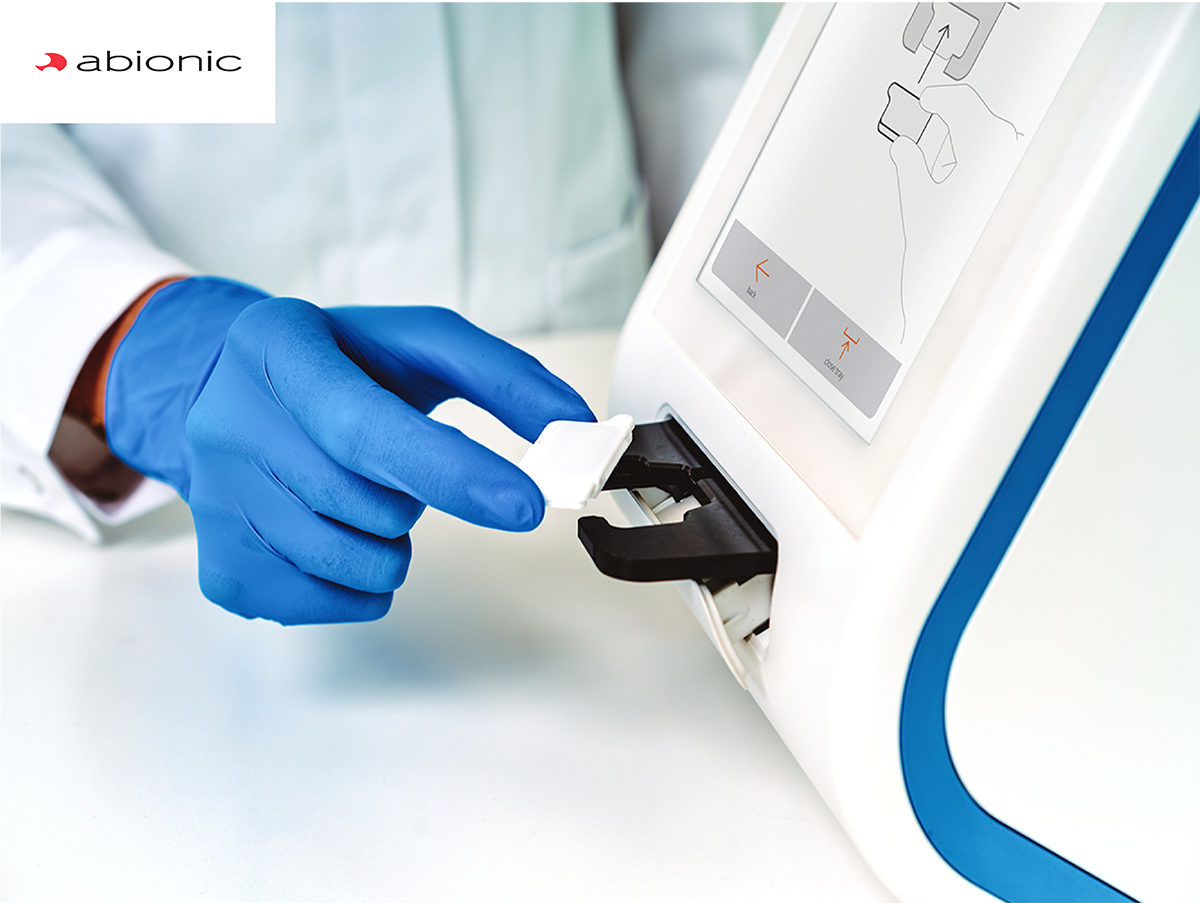 Abionic | Five-minutes test for scoring COVID-19 severity

The 1st COVID-19 severity score facilitating patient triage
Abionic launched a 5-minutes test for scoring COVID-19 severity. This test that can quantitatively assess the severity of COVID-19 and enable rapid, objective triaging is now CE-marked and available in Europe. The point-of-care diagnostic – described by its Swiss developer Abionic as the first of its kind in the world – requires only a fingerstick sample of blood.
Today's Covid-19 pandemic has made it extremely challenging for healthcare professionals to perform efficient clinical assessments, especially given the critical time constraints and lack of resources experienced by most hospitals.
Abionic has developed an exclusive cSOFA score (Covid-19 Sequential Organ Failure Assessment), offering physicians the solution they need to accurately identify patients at risk of subsequent deterioration and mortality. This will optimise clinical management from prehospital care, all the way through to emergency departments, hospital wards and ICU.
The Covid Sequential Organ Failure Assessment (cSOFA)
The cSOFA score is a 5-minute Covid-19 severity score to immediately assess your patient's clinical deterioration and to support your medical decision. The combination of a simple respiratory score (RESP) along with the blood biomarker Pancreatic Stone Protein (PSP), defines the cSOFA score, allowing for the severity assessment of an ongoing SARS-CoV-2 infection. PSP is easily quantified in 5 minutes from a single drop of blood using the CE marked IVD test on the abioSCOPE®.