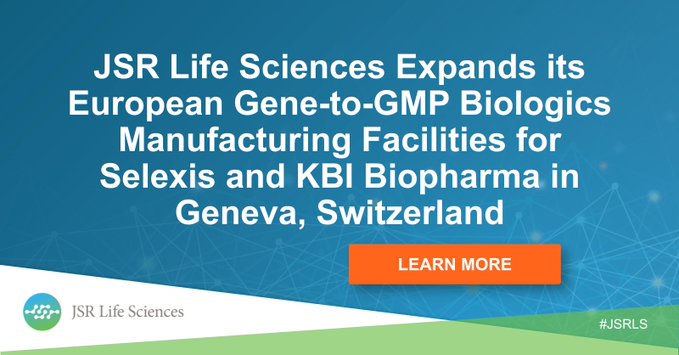 JSR | Expands its European Gene-to-GMP in Geneva

Geneva: 250 new highly technical jobs
JSR Life Sciences, LLC announced that it is increasing its European footprint with a newly expanded, state-of-the-art facility that will co-locate primary European operations for its affiliate companies KBI Biopharma and Selexis SA. The two companies combined will occupy 8,700 square meters in the Stellar 32 campus within Geneva's ZIPLO (Industrial Zone Plan-les-Ouates). Together, the companies anticipate creating more than 250 new highly technical jobs in the new facilities.
JSR invested in the co-located operations to help meet the needs of its European client base. This arrangement will facilitate additional options for clients to leverage efficiencies for integrating Selexis' SUREtechnologyTM protein expression platform with KBI's advanced process and analytical development tools.
KBI Biopharma's new 5,600-square-meter biologic bulk drug substance manufacturing facility is scheduled to be operational by mid-2022 and will create more than 200 technical positions in development, operations, and quality assurance.
Selexis' Geneva footprint will increase by 200% and is scheduled to be operational by mid-2021. The new space will include laboratory, office, health/wellness, and employee common spaces.
Full press release