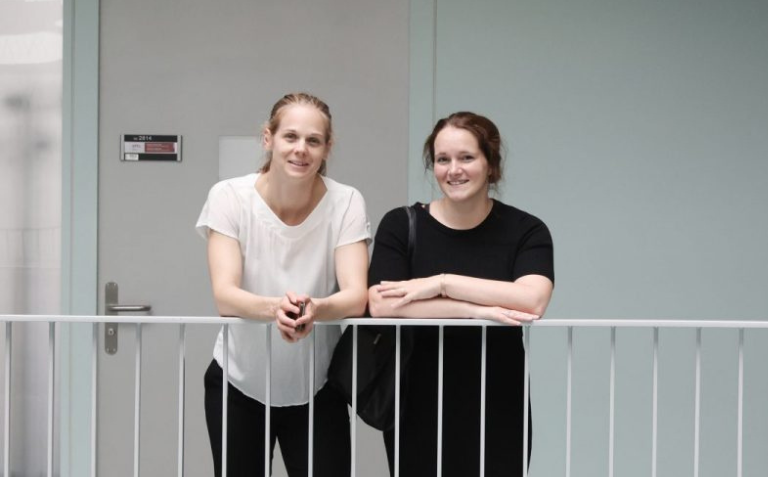 SUN Bioscience receives an EPFL Alumni Awards

The two co-founders of SUN bioscience received an EPFL Alumni Award, a price that distinguishes researchers over the course of their careers.
Nathalie Brandenberg and Sylke Hoehnel co-founded SUN bioscience in 2016. SUN bioscience offers a 3D microwell platform based on patient-specific organoids. Organoids are self-organizing 3D miniature tissues with organ-mimicking functions that are grown from stem cells. The challenge? Allowing patients suffering from various diseases to identify the treatments that are best suited to them – a revolution in personalized medicine. Nathalie Brandenberg and Sylke Hoehnel both graduated from EPFL's School of Life Sciences.
SUN Bioscience aims to make organoid technologies an industry standard to unleash the power of precision healthcare. The company builds new organoid models and services using a unique and customisable hydrogel technologies, thus enabling the use of patient stem cells to directly test which drug works for which patient and to catalyze new drug development.
The two scientists will give a conference about the "Next Revolution in health care" on 3 November 2022, 5.30 pm, at Rolex Learning Center.
▶️ Registration