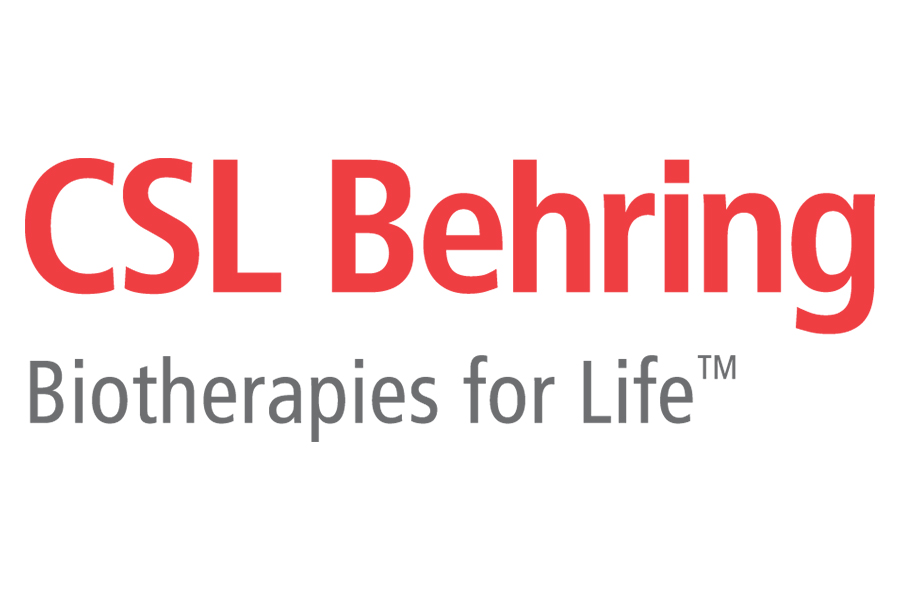 COVID-19 Testimonial Series | CSL Behring

In-house expertise, strategic partnerships and collaboration
The following article is part of BioAlps' testimonial series and was written by Mrs Sandra Ruckstuhl, Head of Europe Manufacturing Sites Communications at CSL Behring. Our series aims to provide a platform for the different life sciences actors from western Switzerland, who are active in finding and developing solutions to fight against the new coronavirus, to share their experience. 
Presentation of CSL's COVID-19 related activities
Strategic partnerships and collaborations with academia, industry and governments have been the foundation of CSL Behring's strategic R&D efforts to combat the novel coronavirus, COVID-19. The company's acumen in vaccines, monoclonal antibodies, recombinant technologies, plasma technologies, manufacturing capabilities and partnerships, along with a therapeutic focus in Immunology and Respiratory, all align with the scope of this disease and, most importantly, potential vaccines and treatments.
To date, CSL:
Has entered into a partnering agreement with the Coalition for Epidemic Preparedness Innovations (CEPI), and The University of Queensland (UQ) to accelerate the development, manufacture and distribution of a COVID-19 vaccine candidate that has been pioneered by researchers at UQ.
Is one of the founding members of the CoVIg-19 Plasma Alliance, an unprecedented industry partnership to develop CoVIg-19, a potential plasma-derived therapy for treating COVID-19. The CoVIg-19 Plasma Alliance is working toward developing an unbranded anti-SARS-CoV-2 polyclonal hyperimmune immunoglobulin medicine with the potential to treat individuals with serious complications from COVID-19, and to support national governments in their efforts to fight the current pandemic.
Is developing an anti-SARS-CoV-2 plasma product for the Australian market with the potential to treat people with serious complications of COVID-19, particularly those whose illness is progressing towards the need for ventilation. The investigational product is under development at the company's advanced manufacturing facility located in Broadmeadows, Victoria.
Has also formed a partnership with SAB Biotherapeutics, a clinical-stage biopharmaceutical company, to advance and deliver a novel immunotherapy targeting COVID-19. The potential therapy would be produced without the need for blood plasma donations from recovered COVID-19 patients.
Launched a phase 2 clinical trial studying the use of the monoclonal antibody CSL312 (garadacimab, Factor XIIa antagonist monoclonal antibody) to treat patients suffering from severe respiratory distress, a leading cause of death in patients with COVID-19 related pneumonia. CSL is also investigating its monoclonal antibody therapy CSL324 as a potential therapeutic candidate to treat Diffuse Alveolar Damage, one of the devastating respiratory consequences of COVID-19.
Continues to evaluate additional assets in our portfolio and partnerships with external researchers for potential use in the fight against COVID-19.
Exogenous impact of COVID-19 on the company
The Plasma Alliance was perceived very well in the industry. In particular as the major global plasma leaders collaborate to accelerate development of potential COVID-19 hyperimmune therapy.
Endogenous impact of COVID-19 on the company
CSL Behring Bern's contribution against COVID-19 is that we manufactured the hyperimmune for the pivotal phase III clinical trial that shall start in August 2020. We are making a valuable contribution to the global plasma alliance and – in view of the ongoing global pandemic – to the whole world. This makes our employees particularly proud.
A major challenge was to adapt the facilities in Bern to the manufacturing of the clinical product as quickly as possible. Thanks to an incredible collaboration of all departments we succeeded in a short time. We are spurred on by knowing that this product could potentially make a difference for the health of all people.
Cantonal and/or Federal support measures | CSL's feedback
The Plasma Alliance is a global collaboration. That is why we do not have cantonal or federal support as such. But we are in contact with the BAG and the Swiss Red Cross, so they are aware of what we do.
For a global perspective, Government support and collaboration will be critical in helping to spread the message of the importance for recovered COVID-19 patients to donate their plasma. We will also continue to work with regulatory agencies as a single alliance to enable broader access to convalescent plasma collection, and to facilitate expeditious product approval.
Links to more information about CSL Behring and it's activities