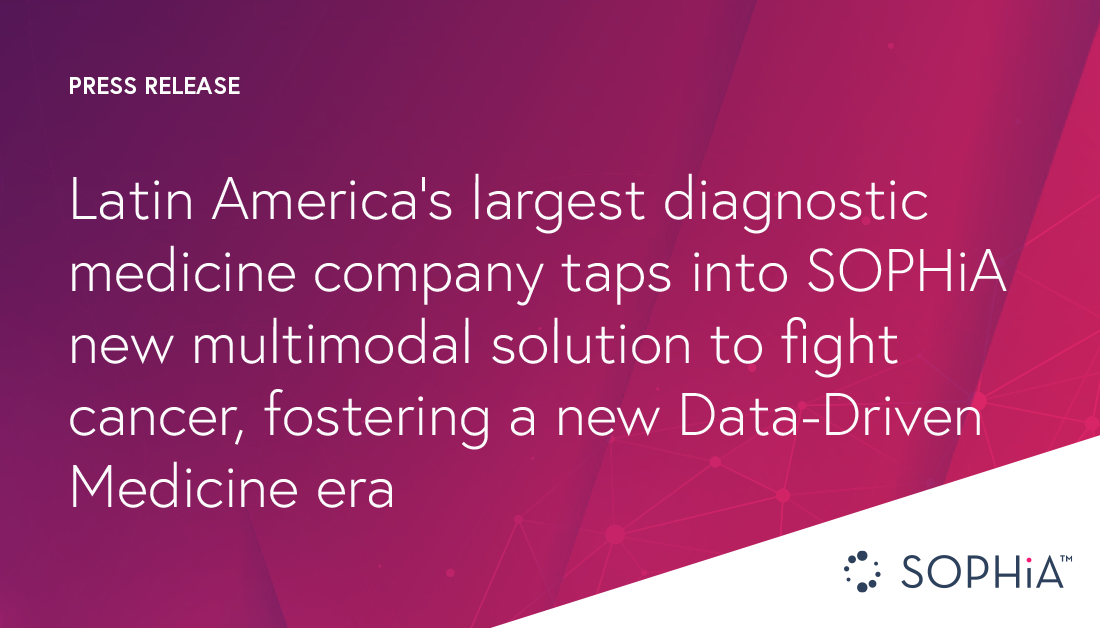 SOPHiA GENETICS and Dasa join forces to fight cancer

SOPHiA GENETICS and Dasa foster a new data-driven medicine era in the fight against cancer
On 23 July, SOPHiA GENETICS, leader in Data-Driven Medicine, announced the signature of a Trial Match agreement with Dasa, the largest medical diagnostic company in Latin America. The group chose the SOPHiA Platform to lead the region toward an extensive approach to Data-Driven Medicine powered by the world's first integrated multimodal solution to fight cancer.
Thanks to a huge community of more than 1'000 partner institutions globally – with almost 100 in Latin America – SOPHiA GENETICS is uniquely positioned to offer new solutions for clinical trials. Through SOPHiA Trial Match, the company will help Dasa facilitate and accelerate the process of biomarker-defined patient recruitment for clinical trials, especially when eligibility criteria include the presence of rare genetic variants. Dasa's newly integrated network of hospitals, Ímpar, will directly benefit from SOPHiA Trial Match, being able to engage with peers, sharing knowledge, and collaborating with other experts of the SOPHiA global network.
In addition, SOPHiA is also empowering Dasa's experts with radiomics capabilities, which will allow radiologists and oncologists to make more data-driven informed decisions and enable individualised longitudinal follow-up of patients throughout their disease evolution. SOPHiA's multimodal solution – including genomics, radiomics, and now the SOPHiA Trial Match – will allow the pharmaceutical industry to explore biomarker identification for cancer.