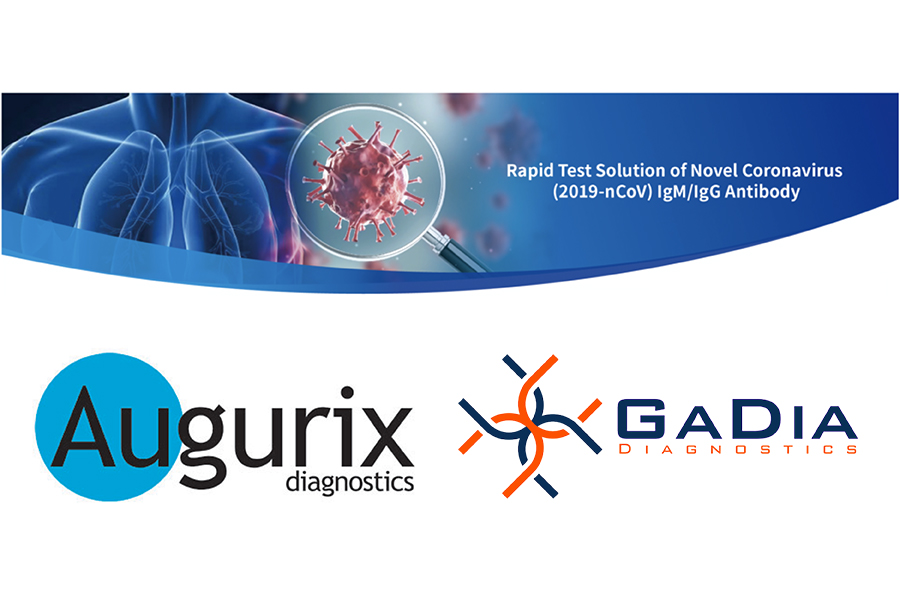 Augurix and GaDia develop a rapid COVID-19 serological test

First rapid COVID-19 serological test to enter Swiss market
On 6 April 2020, Augurix SA and GaDia announce the launch of the first rapid serological test on the Swiss market. The test was co-developed by the Valais-based company and startup in collaboration with their Asian partners.
The co-development is based on the SARS-Cov-1 and experience gathered through the validation of previous rapid tests which acquired the CE marking. The test is very simple to use. One drop of blood, collected from the tip of the finger, and placed on a device no bigger than a pregnancy test. Within 10 minutes, the test indicates the presence of antibodies specific to the COVID-19 infection. Several Swiss hospitals will take part in the quality control and validation of this test.
The Swiss-made diagnostics test is currently destined solely for Swiss medical staff at private and public hospital labs, medical doctor's offices, pharmacies and hospitals. Depending on the authorisations delivered by the regulation authorities, the test's availability could be extended to pharmacy clients, general public and exports.
Read the full press release in French