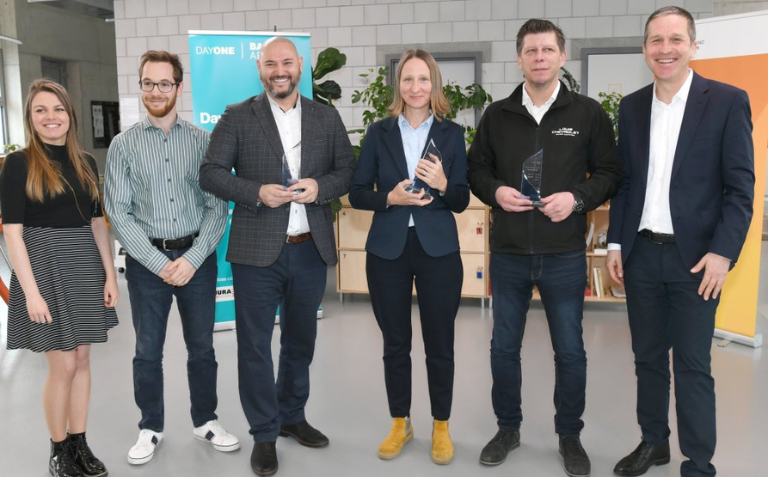 Three Jura start-ups awarded with the DayOne Tech accelerator prize 

The Jura branch of the Swiss Innovation Park Basel Area is home to 28 companies and institutions, including ten in Medtech. Three of them just received an innovation prize.
"We have set up an acceleration and coaching programme with people from the industry who will accompany each of the start-ups," explains Florian Sanner, manager of DayOne Tech. "We will also support them in the different stages of their development, such as helping them prepare to meet with investors for example."
Connect 41
Safe Me is a connected bracelet created by the company Connect41 (+41 is the Swiss telephone code) founded by Gérald Bertrand. It contains the wearer's health data, duly secured, and allows medical professionals to speed up the processing of an intervention by 30%. The company is currently in the prototyping phase with Biwi, in Glovelier, and wants to launch the device in Switzerland in 2023 and in Europe in 2024.
Incaptek
Incaptek Sàrl is founded by Olga Fontanellaz, a Swiss citizen of Russian origin. With a team of international scientific experts, she has developed "a polymer coating, like a bubble wrap, for prostheses and implants, capable of delivering drugs on a regular basis or on demand, in order to prevent bacterial infections or to administer chemotherapy. Directly into the body, at the right place, at the right time, at the right dosage.
KA-DEC
The third prizewinner is Kayhan Altay, from Delémont, founder of KA-Dec Sàrl. The company specializes in implantology with product sales in the Middle East, particularly in Turkey. It benefits from the MedTech accelerator to develop new medical products and to increase its control over the entire value chain of existing products.
📸 From left to right: Tiphaine Charretier (Switzerland Innovation Park BaselArea), Florian Saner (Basel Area Business & Innovation), Kayhan Altay, Olga Fontanellaz, Gérald Bertrand et Frank Kumli (Basel Area Business & Innovation).