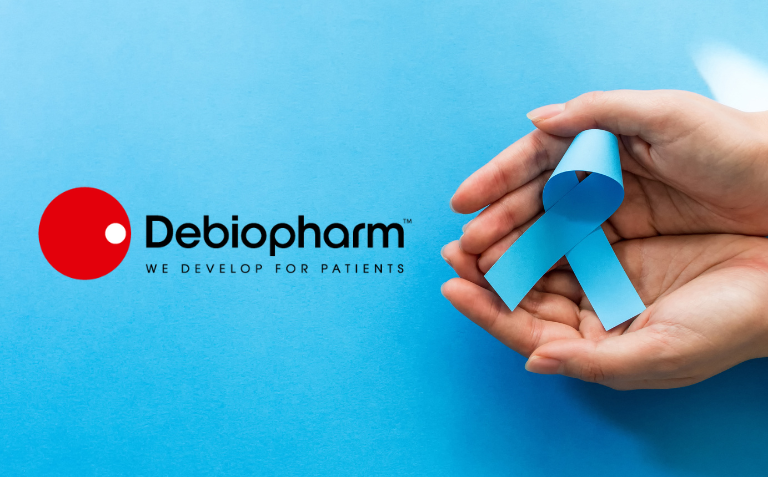 Debiopharm expands its oncology pipeline

The Lausanne-based biotech company has obtained global rights from a Novo Nordisk molecule and plans to take the compound forward in overcoming resistant tumor types.
Debiopharm announced having obtained the global rights for FT-3171, a small molecule USP1 inhibitor program targeting a novel DNA damage repair (DDR) pathway from Novo Nordisk.
FT-3171 was developed by Forma Therapeutics, which was acquired by Novo Nordisk in 2022, and is currently in late preclinical development. FT-3171 (Debio 0432) could potentially be deployed to combat multiple tumor types in poly ADP ribose pathway inhibitor-sensitive and resistant settings.
This new pipeline entry will join WEE1-inhibitor Debio 0123, reinforcing Debiopharm's commitment to improve cancer patients' treatment response and to overcome treatment resistance to current therapies. Through translational and eventual clinical investigation, Debiopharm is poised to further apply their DDR inhibitor expertise to efficiently advance the development of Debio 0432 with the ultimate aim of producing a novel therapy that responds to unmet needs of cancer patients.
"In 2017, Debiopharm dove into the DDR inhibitor field, firstly through its WEE1-inhibitor Debio 0123 and now through this innovative asset, targeting USP1. We are eager to establish the research necessary to bring this product to the clinical phase." explained Angela Zubel, Chief Development Officer at Debiopharm.
"Leveraging the principle of synthetic lethality by inhibiting the right DDR pathway targets to enable tumor cell destruction is an emerging field that deserves further exploration, this target is complementary with Debiopharm development pipeline like our ADC programs or Debio 0123" mentioned Bertrand Ducrey, CEO, Debiopharm. "We are thrilled about this licensing deal with Forma Therapeutics and Novo Nordisk and evaluating the potential of this USP1-inhibitor program." 
Source: Press Release