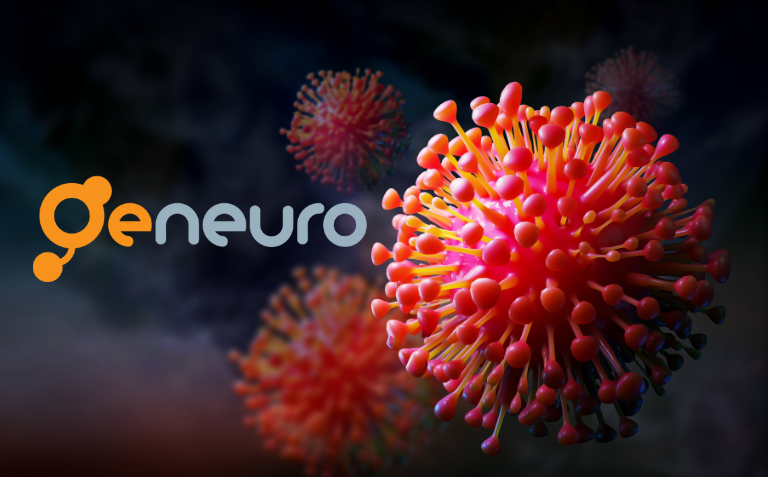 GeNeuro raises €25 million for its treatment against long COVID

GeNeuro develops timelimab, an antibody that showed promising results in treating inflammatory symptoms for long COVID patients
GeNeuro, a Geneva-based  biopharmaceutical company developing novel treatments for neurodegenerative and autoimmune diseases such as multiple sclerosis (MS), amyotrophic lateral sclerosis (ALS) and the severe consequences of COVID-19 (PASC, (PASC, post-COVID or long COVID), announced the signature of a credit agreement for a total amount of up to €25 million with the European Investment Bank ("EIB"), supported by the InvestEU programme.
The first tranche of EUR 7 million, available immediately, is intended to support the Phase 2 clinical trial in long COVID. 8 million will be used for the preparation and launch of Phase 3 respectively.
Jesus Martin Garcia, CEO of GeNeuro, said: "We thank the EIB for supporting GeNeuro's personalised medicine approach to neuropsychiatric syndromes that affect millions of patients who have had COVID. This support demonstrates the authorities' growing concern about this serious public health problem. The first €7 million of this funding contributes to the development of the Phase 2 clinical study in long COVID, the first results of which should be available by the end of this year."
The expression of the pathogenic HERV W-ENV protein triggered by SARS-CoV-2 infection is suspected to play a major role in the persistence of inflammation in many COVID-19 patients. Symptoms include fatigue and memory impairment. GeNeuro is developing timelimab, an antibody that specifically neutralises W-ENV.
This financing agreement, supported by the European Union's new InvestEU long-term investment programme, underlines the EIB's commitment to long COVID (or Post-COVID), a major public health problem worldwide affecting millions of people.
Ambroise Fayolle, Vice-President of the EIB, added: "After having supported research into prophylactic vaccines as well as research into the treatment of acute COVID, the EIB, through its financing of GeNeuro, intends to accelerate the development of a cure for long COVID. GeNeuro is one of the first biotechs to benefit from the European Union's new InvestEU programme, which provides the EIB with new resources. This transaction completes the arsenal of solutions deployed to fight COVID-19 that European biotechs have been carrying out with the support of the EIB through its Venture Debt programme.
Source: Press Release