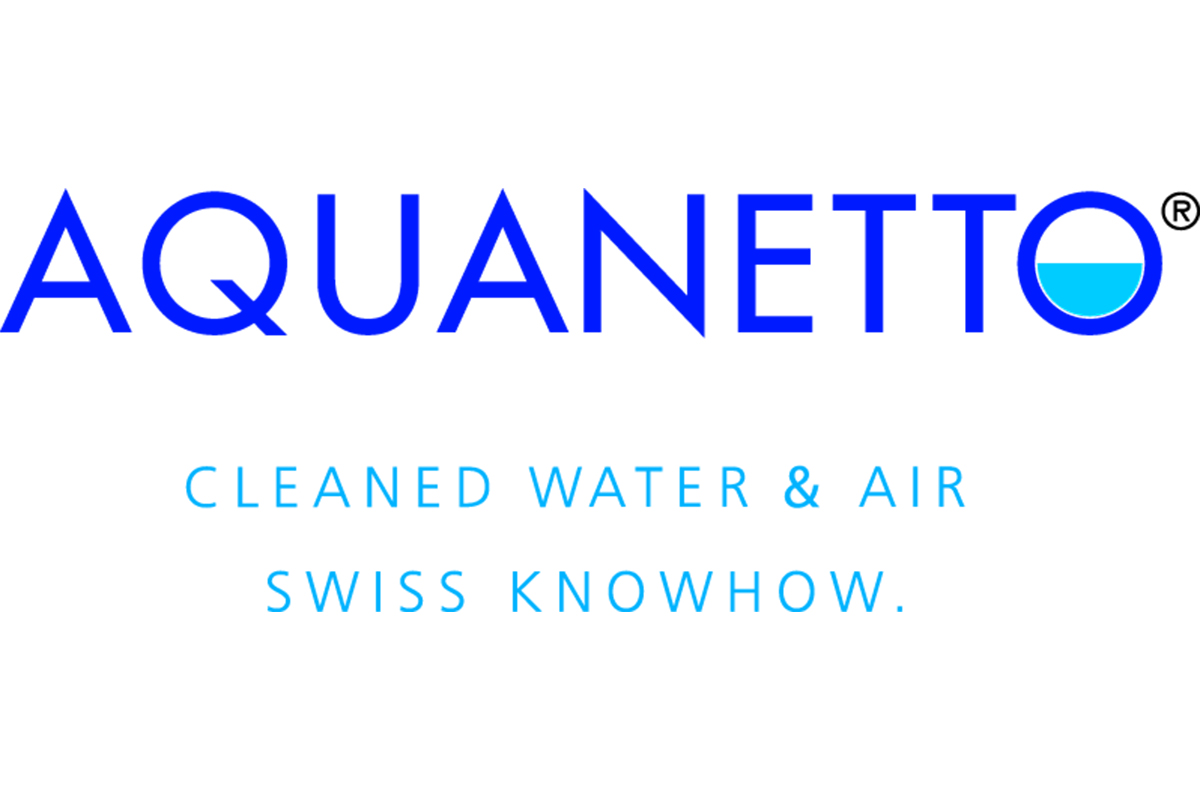 COVID-19 Testimonial Series | AquaNetto

Fluid and surface disinfection sustainable modular solutions to fight against COVID-19
The following article is part of BioAlps' testimonial series and was written by Mr Guido Kohler, CEO at AquaNetto. Our series aims to provide a platform for the different life sciences actors from western Switzerland, who are active in finding and developing solutions to fight against the new coronavirus, to share their experience. 
Presentation of AquaNetto's COVID-19 related activities
AquaNetto Group (ANG) is active in fluids (water, air (including odor) and surface disinfection. Regarding COVID-19, ANG offers sustainable modular customer-specific solutions in a wide variety of market segments. Long before COVID-19, sustainable solutions were already successfully applied to the SARS pandemic, swine and bird flu. Even with the annual flu wave, our solutions are successfully used, e.g. in open-plan offices, laboratories, practices, schools, etc. Much fewer people fell ill because the incoming room air was disinfected. Additional devices neutralised the room aerosols in the room air. Room nebulisation, with specially treated TiO2, has also kept surfaces sustainably sterile for a long time. A combination of measures that are necessary to meet comprehensive protection against COVID-19 led to success. However, cooperation with a third party company is required.
Depending on the environment and requirements, appropriate ultraviolet light in different wavelengths must also be combined with complementary disinfection methods. Personal protection must be guaranteed, but this is often neglected.
Exogenous impact of COVID-19 on the company
Priorities such as sustainability, reliability, efficiency and profitability of products and applications were often neglected in the "Corona hysteria". The simplest method was used; products were adapted to combat COVID-19 in the short term. A lot of money was invested in the purchase of fake products. When COVID-19 occurred, our sustainable products were already tried and tested and could be used sustainably. The path of least resistance gave disinfectant manufacturers a booming market. The disillusionment regarding the lack of sustainability and personnel expenses came faster than expected. Although it was already known at the beginning, that disinfection methods are not sustainable and cause enormous personnel costs, they were used to achieve an effect for a few seconds. Standard institutes have only recently been warning of the dangers of the various products and their use. Unfortunately much too late!
At first we were denounced as spoilsport. Making masks and their handling is safer with our sustainable special TiO2 spray, however this reduces mask sales. The spraying and, above all, the misting of our sustainable TiO2-based agents in rooms, ensuring germ-free surfaces for a longer period of time, were prevented. Theses methods have, however, been successfully used as state of the art in various countries for decades.
Doubts are appropriate as to whether there will be an "after COVID-19" so soon. The sustainability and reliability against COVID-19 will definitely find preventive applications for a long time to come. It seems that our products and their application will establish themselves as state of the art in the near future.
Endogenous impact of COVID-19 on the company
Within a short time after the COVID-19 outbreak , ANG reached the limit in terms of administration and sales and was even overwhelmed. Liquidity also made it impossible to act on the required scale and in such a short time.
Time is working for us. Gradually, the additional operating costs, such as expenses linked to disinfectant products and extra personnel labour, become noticeable. Our spraying and misting methods represent sustainable solutions with long-lasting effects, which reduces personnel costs and disinfectants consumption to the level before COVID-19. The workforce before the COVID-19 outbreak is sufficient to apply our sustainable methods.
Cantonal and/or Federal support measures | AquaNetto's feedback
Unfortunately, we didn't received support from the state. We were only recommended to enter the market as soon as possible. We were, however, invited to take part in reMask, which will definitely be interesting.
As a small company, it is almost impossible to neither recruit nor finance the additional specialists required for the necessary marketing, distribution and instruction in such a short space of time. The customer wants long payment terms and the supplier wants advance payments and in between we, as a small company, should play bank. Liquidity assistance or guarantees would be desirable.
This would also apply to job endangered skilled workers, to enable the company to employ them optimally.