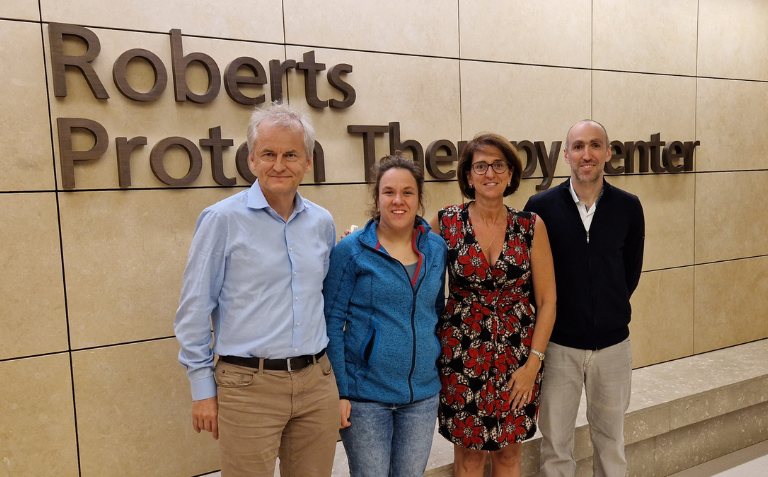 EBAMed raises EUR 14.35 Million in Series A Funding

The Swiss Health Valley start-up develops a novel image guidance system for the non-invasive treatment of Ventricular Tachycardia through Proton Therapy
EBAMed SA, a Geneva-based company specializing in the development of novel image guidance systems for ventricular arrhythmias, announced today the raising of 14.35 M € in Series A Funding to accelerate the development of an innovative device to advance cardiac radiation ablation therapy. The financing round was led by Panakès Partners, a venture capital firm with headquarters in Milan, together with the EIC Fund, Swiss EFI Lake Geneva Ventures, LIFTT Venture Capital Italia, and OCCIDENT. The round was also supported by existing investors, including Mayo Clinic.

The fund will be used to bring EBAMed's CardioKit system – a device that automatically adjusts cardiac radiation ablation systems for cardiac motion and increases external beam delivery precision – up to the completion of its First in Human trials.

The development of a radiation therapy approach, combined with a unique motion monitoring and gating solution, will fill an important need for alternatives to either drug therapy or catheter-based ablation, and for reduced radiation of healthy myocardium.

"I am thrilled by the successful completion of our Series A financing, which will enable us to advance the development of our Image Guidance System", commented Giovanni Leo, Partner at EFI Lake Geneva Ventures I, co-founder, and Chairman of EBAMed SA. "I am especially excited by the recognition of our potential by investors in Italy. Headquartered in Switzerland, we are a Swiss/Italian reality, with Italian co-founders and a strong mix of Italian and Swiss directors on the Board. This allows us to derive synergies from a large, diverse talent pool. What's more, with the recent opening of a subsidiary in Milan, we are in a strong position to expand our operations into Italy."

Barbara Castellano, Partner of Panakès Partners, added: "Cardiac arrhythmias are an increasing health problem worldwide and therapeutic options for ventricular tachycardia patients remain limited and suboptimal. Radio ablation using protons, combining respiratory and cardiac gating, represents a new precision medicine approach to treat this difficult patient population. We are extremely impressed by the EBAMed team and are very excited to support the company's development of the CardioKit system."

Marina Izzo, Chief Executive Officer of EBAMed, commented: "It is our mission to optimize radio therapy for Cardiac Indications. With recent exciting developments towards compensation for cardiorespiratory movements, we believe our technology has the potential to revolutionize the treatment of cardiac arrhythmias. The new funding will help us bring our groundbreaking technology to patients in need and become a key component in the future non-invasive ablation treatment pathway for life-threatening arrhythmias."
📸 : Olivier Coquoz, Saskia Camps, Marina Izzo (CEO) and Adriano Garonna.

Source: Press Release